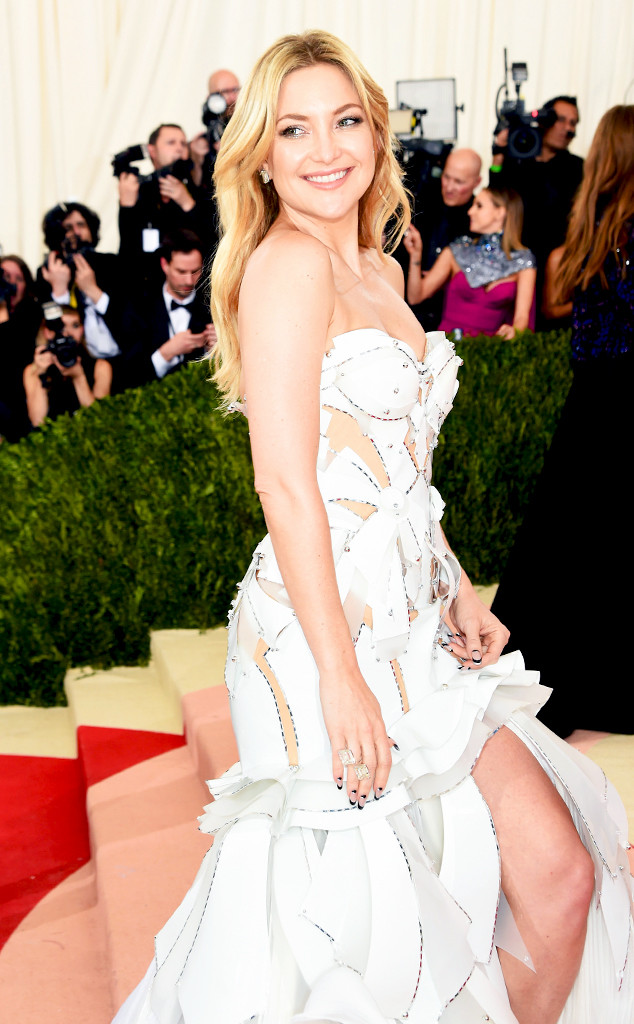 Jamie McCarthy/FilmMagic
Happy booty-day, er, Thursday!
Kate Hudson has joined the group of cheeky A-listers, including Kim Kardashian, Chrissy Teigen and Justin Beiber who've bared it all on their social media.
The 37-year-old actress posted a photo of herself standing in front of a draped window sans clothing on Instagram today, her back to the camera while she rested one hand on her hip and raised her other arm in the air.
Flanked by two armchairs and a table upon which sat a sign reading "LOVE," Kate stood tall showing off her birthday suit.