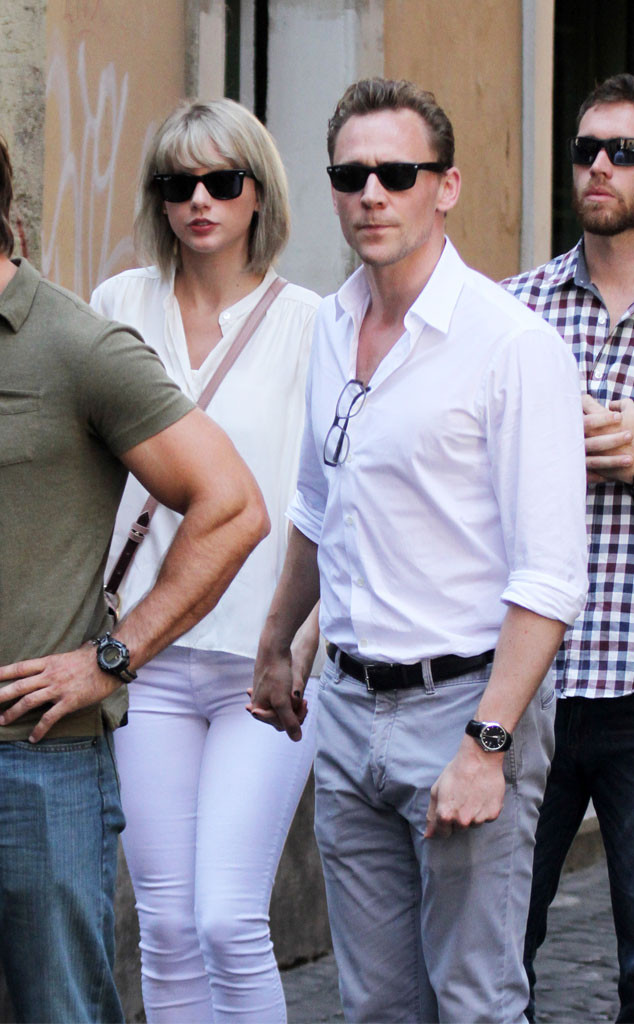 INFphoto.com
When in Rome, do as the Romans do...Or do as Taylor Swift and Tom Hiddleston would do because they appear to be having a really great time.
Yes, just days after the couple enjoyed time in Nashville and Norfolk to spend time with their separate families, they have now taken their whirlwind romance to Rome.
Hiddleswift—which is what the hip kids are calling the couple these days—was spotted touring the romantic Italian city over the last couple of days, walking hand-in-hand down the cobblestone streets while checking out all the landmarks and looking like a match made in heaven.
On Monday, they even went touring in somewhat matching outfits. Taylor donned a pastel blouse and white jeans with gray shoes, while Tom opted for a similar color palette in a white shirt and gray pants. Both rocked almost the same pair of Ray-Ban sunglasses, too!
They took a helicopter ride to do some sight-seeing from above aftger visiting the Colosseum and several other famous spots.