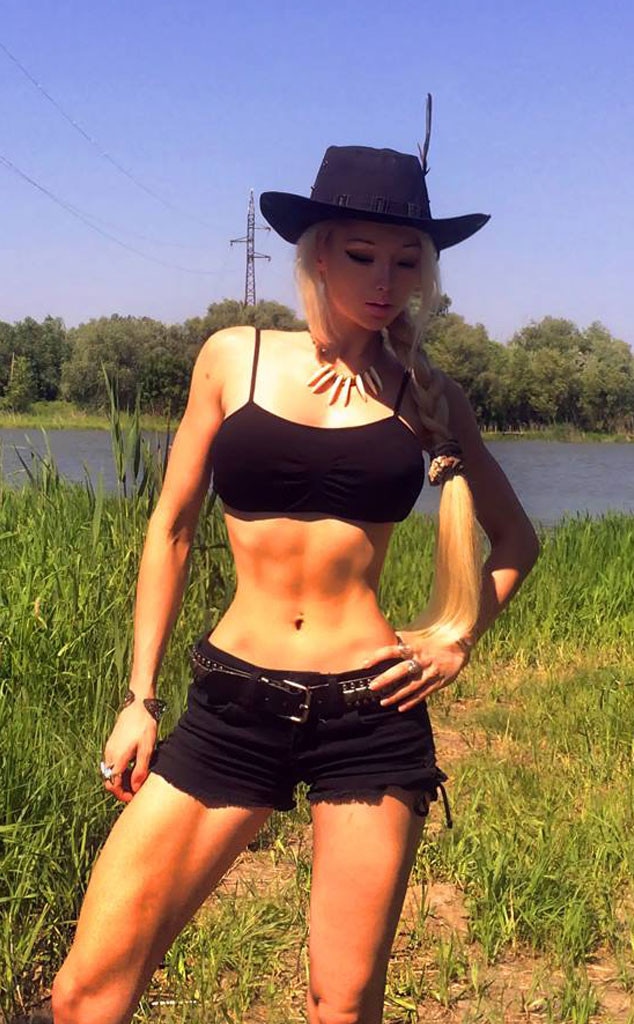 Facebook
Valeria Lukyanova, the Ukrainian model who became known as the Human Barbie, is finally answering questions about the plastic surgery she's had done to transform her looks.
However, let it be known that she still does not appreciate the nickname Human Barbie. In fact, she tells TooFab that she feels she's just a "classy girl" who wakes up and puts makeup on in the morning. "We all have changed since childhood," she tells the website in a rare on-camera interview. "From the age of 14 years, I have not particularly changed, except for body and hair color."
As soon as she wakes up, Lukyanova says her first order of business is to apply makeup because she finds it "motivating." Her entire process takes about an hour and a half, but she doesn't mind because she says without makeup many people would just "spend the whole day lying in bed doing nothing."
When a fan asks whether she would ever go under the knife again, Lukyanova quickly agrees, but says it won't be anytime soon. "In the future if I require it for my body, then of course," she shares. "I am not against surgery, but for now there is nothing I need to do." 
For anyone who might question why Lukyanova is so willing to have procedures done to freshen her looks, the 30-year-old model would say they need to look past the superficial because they aren't seeing the real her. "I think that these kind of people should understand that it is necessary to evaluate a person not on the external qualities but by their soul," she says when asked of the biggest misconception surrounding her.
"That I did a bunch of surgeries to look like a doll and know nothing more about me," she continues. "It is actually completely different and my look is only a side effect of my inner world."
Although she's best known as a model, Lukyanova also is a writer, DJ, musician and seminar leader for spiritual topics. "But no one knows about it," she quips, "and this is the biggest misconception the fact that they are judging only on the external qualities."