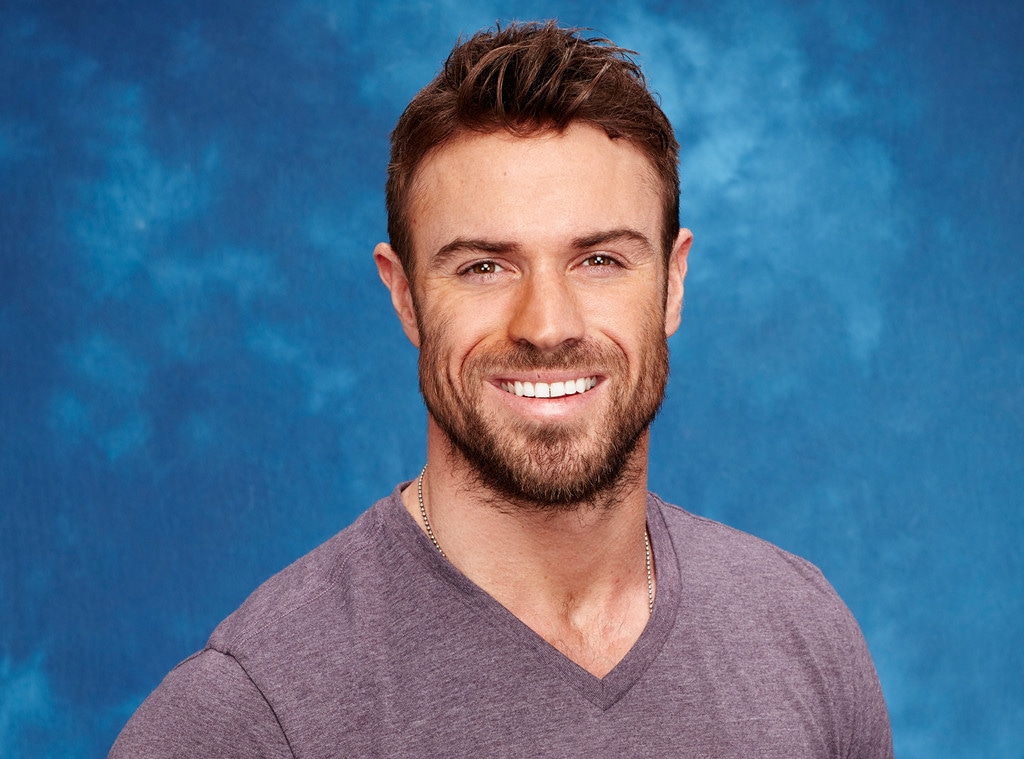 ABC
Bachelor Nation is still enthralled by Bad Chad.
Though he exited The Bachelorette last Monday, viewers can't get enough of Chad Johnson, this season's "big bad" who has managed to take his shenanigans off-screen in an unprecedented way for the longrunning franchise. And in today's edition of Chad Weekly, the real estate agent called into Andy Cohen's SiriusXM radio show, Radio Andy, to set the record straight on a few things, including his threats of violence and his current relationship status. 
While many of the other contestants believed Chad was on steroids, the 28-year-old denied those accusations, saying he was just working out a lot and adhering to a strict diet (Mostly meat and sweet potatoes, as fans are well aware!) before coming on the show. "I went into it the same way a bodybuilder went into a bodybuilding competition," he explained, adding that he believed being "in shape" and buying "nice clothes" would help him stand out. 
And Andy also asked Chad to weigh in on who, aside from himself, was the best-looking dude in the house. Of course, his answer was basically a dis disguised as a compliment. "Probably Luke, not a bad looking dude," Chad said of the fan-favorite war veteran. "He's a little weird and sketchy sometimes, but not a bad-looking dude."
Aside from talk of 'roids and offering up back-handed compliments, Chad was given the chance by Andy to clear up what he considers to be the biggest misconception people have about him after his time on The Bachelorette. 
"I think the number one thing so far is that people just think I'm this violent crazy person who hurts women or something like that," he said. "It's a competition...I'm going to do what I have to do. I treat my women very well. That's my thing, like yeah, I'm willing to do what I gotta do to get what I want when it comes to competition, but I'm very nice to my girls."
And speaking of his girls, Chad once again made headlines when he posted a PDA-filled Instagram photo of himself with Hope Higginbotham, fellow suitor Robby Hayes' ex-girlfriend. (In the caption, he accused Robby of dumping Hope to go on The Bachelorette.) 
"We're still talking," Chad said of his current relationship with Hope. "We're not anything serious or anything I don't know where it will go. We had a full weekend."
But did he originally set out to meet her in order to get under Robby's skin?
"The main goal with that was to show you've got all these guys on the show and they're acting all nice and like they're such good guys when at the end of the day, they're cheating on their girlfriends, half of them broke up with girlfriends to go on the show. How can they be good guys? I wouldn't do that."
And that is the gospel according to Chad.
The Bachelorette airs Mondays at 8 p.m. on ABC, while Bachelor in Paradise premieres Aug. 2.