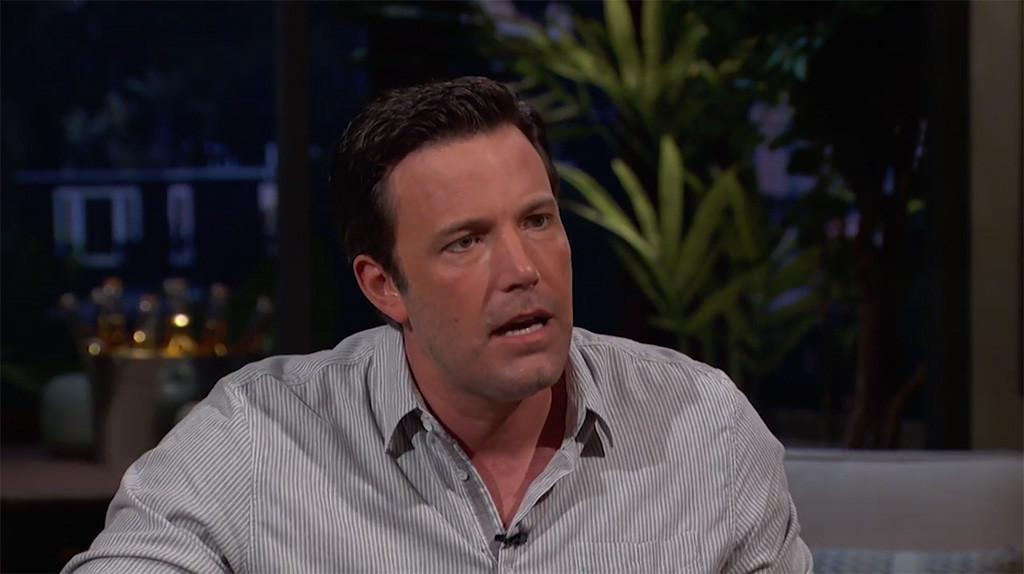 HBO
Ben Affleck kept his own tally, everyone.
The Justice League actor appeared on the premiere of Bill Simmons' Any Given Wednesday and certainly made his mark. When asked about Deflategate, the scandal surrounding the New England Patriots, Affleck could not keep his cool and went on an expletive-filled tirade about the NFL, Commissioner Roger Goodell and the treatment of quarterback Tom Brady.
There was no mistaking Affleck's fandom. But some fans questioned Affleck's appearance, as he seemed to be slurring his words. It turns out, however, that he just becomes incredibly zealous when talking about his favorite football team. "He was absolutely not drunk," a source tells E! News. "He just gets very passionate when talking about the Patriots."
It's probably safe to say that most sports fans get heated when it comes to defending their teams, so when Affleck decided to drop a couple "f--ks" during the conversation, many tuned in to try to keep count. But if you couldn't keep up, the Batman v. Superman: Dawn of Justice star is here to help you out. 
"(1/2) For those of you keeping score at home, I gave exactly 18 f*cks about my Pats. Upon reflection, 12 probably would have been sufficient," Affleck tweeted Thursday afternoon. "(2/2) We Boston fans have always been known for our subtlety. One of my favorite interviews; hope you get to see the entire episode. #GoPats."
Affleck's rant was only a portion of the interview, which also covered his careers highs and lows, personal life and more.
"If you went by what people said...I wasn't cool and I wasn't talented, and I was like the lowest rung of cool and talented that you could possibly be in the public consciousness at that time," he said to Simmons. "I had broken up with Jennifer Lopez and I had like three or four movies in a row that had bombed."
He turned his efforts to directing, and ultimately became one of the most successful actors-turned-directors in Hollywood. He even thanked Jennifer Garner for all her support. "My wife was really instrumental and helpful in me doing a lot of that work," said Affleck, "because I was just so focused [on it] and it was harder to balance family and all that."
Simmons also took to Twitter to clear the air, sharing, "BTW - we taped AGW in the late-AM, Ben got fired up about DeflateGate during the convo, that's it."
He also retweeted Affleck's posts.
And there you have it. Affleck is just like everyone else: a passionate sports fan.