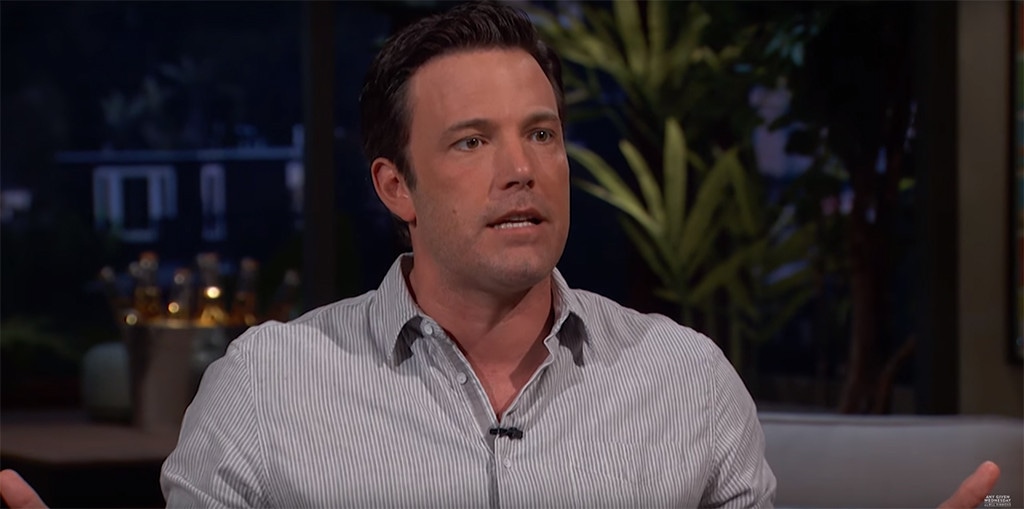 HBO
Ben Affleck likely broke a potty mouth record when he appeared on the premiere of Bill Simmons' new HBO show, Any Given Wednesday.
The 43-year-old actor and Massachusetts native went on an expletive-laden rant, which included more than 15 F-bombs, about the 2015 "Deflategate" scandal involving the New England Patriots and quarterback Tom Brady. He also slurred his words.
During the scandal, the NFL accused the team of using under-inflated footballs during a game against the Indianapolis Colts, who lost and paved the way for the Boston team to play in the Super Bowl. Following an investigation, the league stripped the team of a first-round 2016 draft pick.
This is not the first time an actor or actress has displayed bizarre behavior during a talk show interview. Check out past instances below.
Drew Barrymore on The Late Show With David Letterman: In 1995, the actress jumped up on the host's desk, did a sexy dance and flashed him.
Tom Cruise on The Oprah Winfrey Show: In 2005, the actor famously declared his love for then-girlfriend, now-ex-wife Katie Holmes on the talk series. He was so giddy he jumped on a couch with excitement. His bizarre appearance has spurred numerous Internet memes.
"What has happened to you?" Oprah Winfrey asked him. "What has happened to you? Something happened to you!"
"I'm in love," he said. "I'm in love."
"I've never seen you like this," she later said. 
Harpo Productions / CBS Television Distribution
Harpo Productions / CBS Television Distribution
Mariah Carey on TRL: In 2001, the singer appeared on the MTV show to promote her new album Glitter and a movie by the same name. She was very enthusiastic and behaved strangely as she arrived with ice cream treats. She also did a striptease.
"Mariah Carey's lost her mind," said host Carson Daly.
Days later, she was hospitalized for "extreme exhaustion" after suffering an "emotional and physical breakdown" and underwent psychiatric treatment.
Joaquin Phoenix on The Late Show With David Letterman: In 2009, the actor appeared scruffier than usual, donned sunglasses and acted pretty strangely during his chat with the host. The interview became a viral hit.
"Um," Letterman said. "What can you tell us about your days with the Unabomber?"
Phoenix also behaves strangely in his documentary I'm Still Here, which shows the actor's transformation into hip-hop artist. The actor talked to Letterman about his shocking announcement to retire from acting.
"I've been working on my music," he said.
In a follow-up appearance on The Late Show With David Letterman, Phoenix appeared clean-shaven and confirmed many viewers' suspicions that his previous interview was a stunt and his new persona was a hoax to promote the film. 
Paula Abdul on Q13 Fox: In a satellite TV interview with the same Seattle station in 2007, Paula Abdul made a bizarre appearance of her own, slurring her words, winking at the camera and moving erratically.
Her rep blamed the strangeness on "a technical problem," adding, "They dropped the sound not once but twice. She's in a little room by herself and could hear people shouting in her mic. She did 20 of those interviews without incident. It was simply a matter of Seattle screwing up."