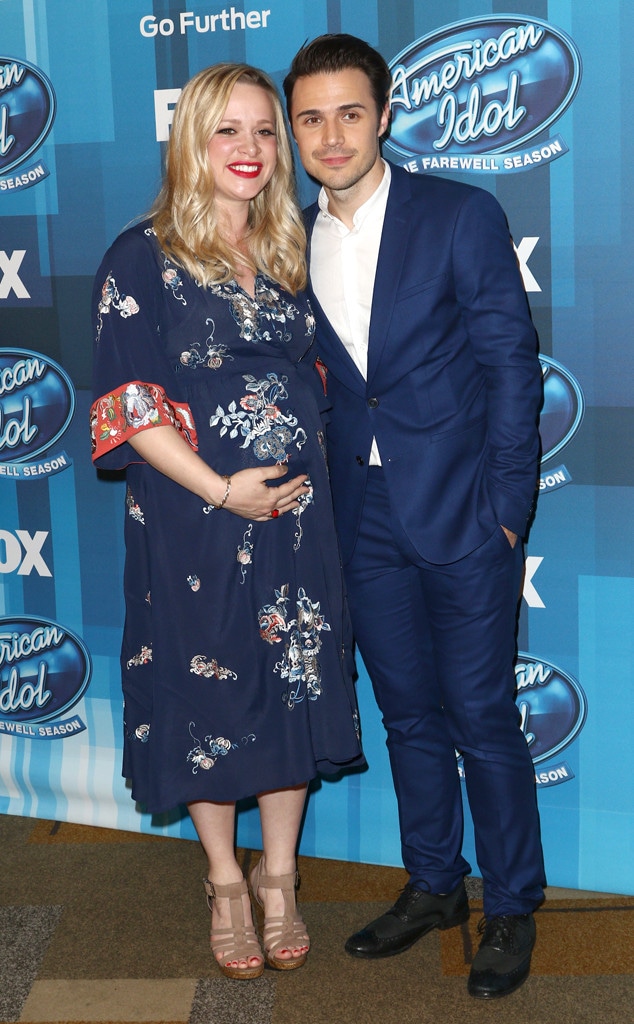 John Salangsang/Invision/AP
Kris Allen received the most precious gift of all this Father's Day weekend—the birth of his second child with wife Katy, daughter Rose Elizabeth Allen. 
The winner of American Idol's eighth season took to Instagram to celebrate the newest member of his family, writing, "It's A Girl!! Welcome to the world Rosie. Oh man...I am done. She's already got me figured out I think. Excuse me while I go learn how to braid hair on YouTube for the next 13 years...cuz that's how long it's gonna take me. #itsagirl #rosie" 
Rose Elizabeth (or Rosie for short) was born Saturday afternoon and weighed in at 7 lbs. and 10 oz., Allen's rep first confirmed to People.
Rosie is Kris and Katy's second child in three years, son Oliver having been born in July 2013.
Allen's avowal to get caught up on braiding hair now is partly due to the fact that he and wife Katy opted not to find out the sex of baby No. 2 ahead of time. The Arkansas native explained to People, "We found out with our son, but we just feel like there's not enough mystery in the world today".
We don't necessarily think it will take Allen 13 years to learn how to braid hair (but just in case, we have a few tips).
A big congrats to Kris and his growing family!
Watch:
Past "American Idol" Winners Play "Favorites"