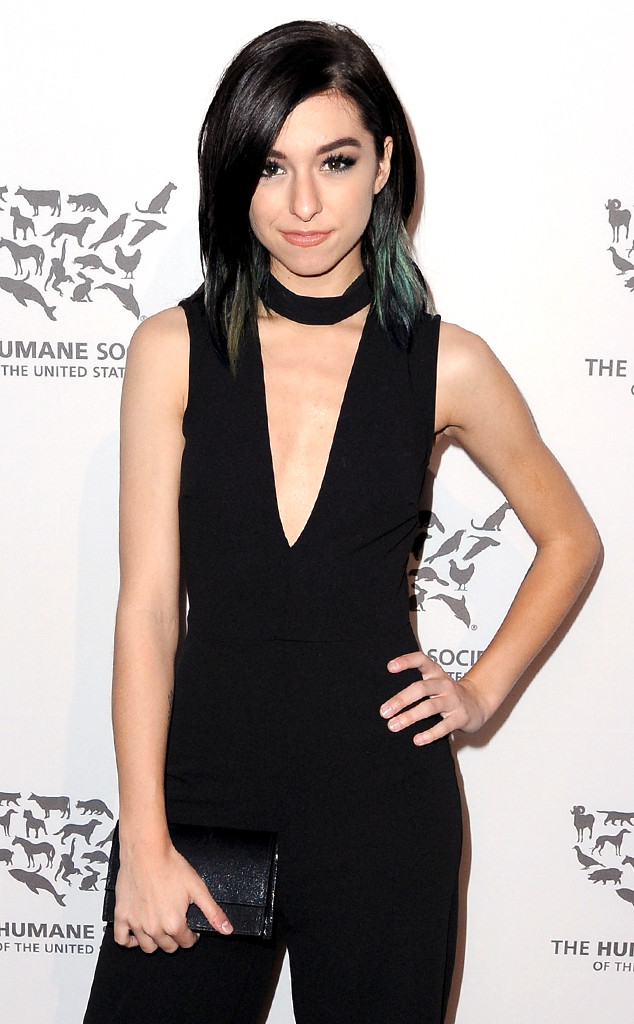 Angela Weiss/Getty Images
Family, friends and close loved ones gathered today to celebrate the life of Christina Grimmie.
The former Voice contestant was laid to rest yesterday, E! News has learned, and a viewing was held in her honor this afternoon at the Fellowship Alliance Chapel near her hometown in New Jersey. Tonight,during a memorial service, her cousins, aunt and best friends stood up and shared stories about Christina growing up.
Her brother, Marcus, took the stage to thank everyone for attending and to comfort his parents during the unspeakably difficult time.
"I don't have anything to say, I don't have words still and it's a good and bad thing. All I'm going to say is thank God for the mark that she left on this world. Thanks mom and dad I know it's going to be really tough for us to move forward."
He continued, "All the rumors are true that when the gunman came…her arms were open. That's how she treated everyone she knew, her arms were open for them. So thanks again for coming out you guys, and I love you Christina."
Earlier today, a heartfelt tribute was posted on the singer's official Twitter and YouTube page along with the following messages: "Christina Grimmie was taken from all of us far too soon, but the impact she had on this world in the short 22 years of her life will carry on forever" and "In loving memory Christina Grimmie…We all love you."