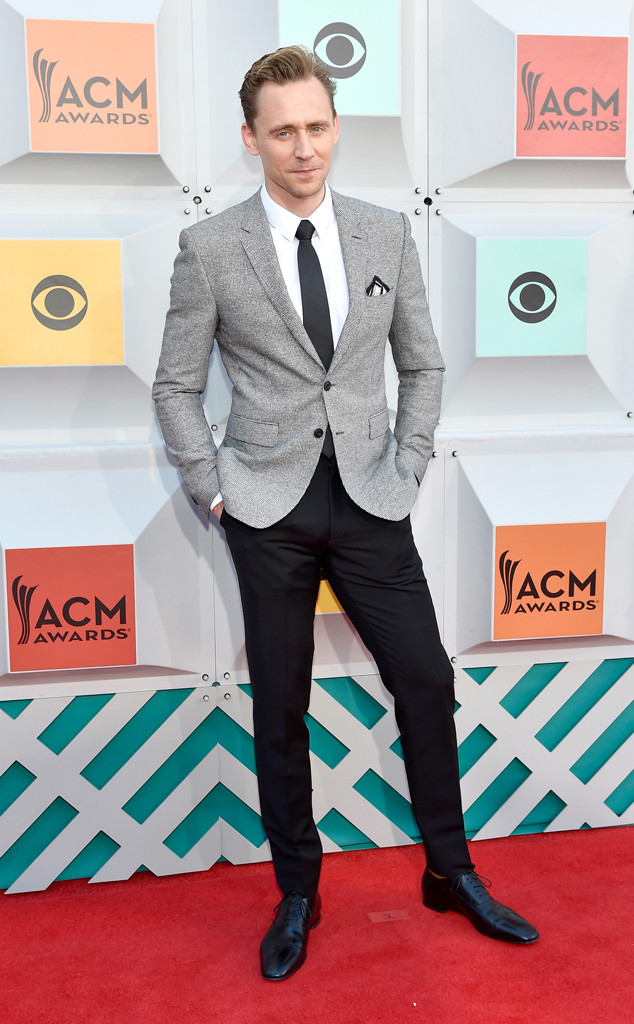 David Becker/Getty Images
Hiddleston. Tom Hiddleston.
For those of you who didn't fall for his odd allure as Loki in Thor and The Avengers, or didn't crush on him as F. Scott Fitzgerald in Midnight in Paris, or weren't uncomfortably drawn to him in Crimson Peak—or heaven forbid, were not completely convinced that he could play 007 after watching him spy, lie, save the day and bed the girl(s) in The Night Manager—take note.
This is Taylor Swift's new man (or at least her new sitting-on-a-rock-and-kissing buddy), and no matter what he does next, or how long it lasts... He's in the pantheon. Songs will be written about him.
And while a quick poll of our office will have you wondering if it's actually Hiddleston who stars in Sherlock, considering the outsized gush factor, he's not the most obvious heartthrob, even as the Redmaynes and the Cumberbatches of the world take over.
But there's a reason why, despite being rumored for the part, he doesn't need to play James Bond.