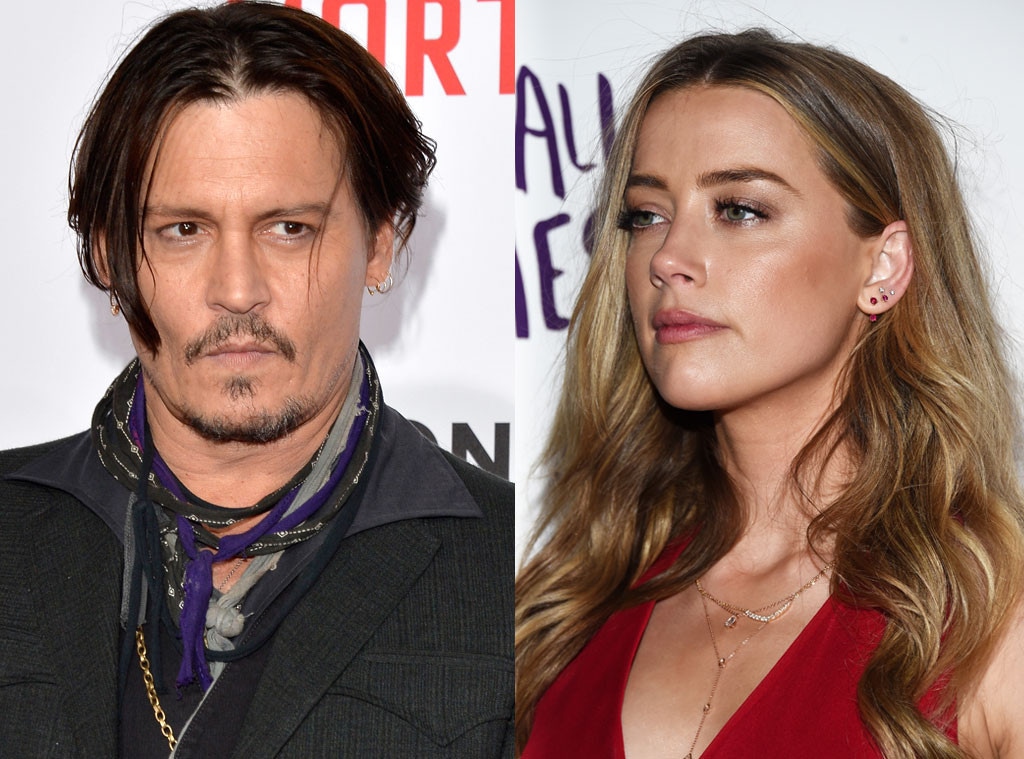 Lester Cohen/Amanda Edwards/WireImage
Amber Heard is expected to take the stand come Friday morning.
The actress has a court date set at the end of this week for her restraining order hearing against ex Johnny Depp, and E! News has learned that Heard is planning to testify.
We're told Amber is being prepared by her attorney for direct examination questioning and for the cross-examination questioning by Johnny Depp's lawyer, and that the 30-year-old is ready to have her day in court.
Attorney Troy Slaten, who is not associated with the case, explains that this is a common thing that you expect any attorney to do. "The last thing you want is for your client to be surprised at a question, to get flustered. You want to ask every possible question that could possibly be asked that way your client is not thrown off-guard."
But will we see Depp in court, too? Heard's team has sent Depp's attorney a "notice in lieu of subpoena" demanding his attendance at the hearing. Slaten explains, "You issue a notice in lieu of a subpoena to a party, from one party to another party. If you want to make sure the other party is there, you issue the notice in lieu of subpoena."
Regardless, that doesn't mean the celeb will be there. "Although she is requesting it, and demanding his presence, it doesn't really mean he has to appear," Slaten tells E! News. "He can still chose not to appear."
 
If Depp does show up, however, Slaten tells us the actor will likely be advised to assert his fifth amendment right to remain silent because there is an allegation of a criminal charge.
 
"Because everything you say is going to be on the record and held against you in any other proceeding, criminal or otherwise so it makes sense not to say anything. Now this is an issue of strategy from Johnny Depp's side, if you can attack the petitioner, the person seeking the restraining order without Johnny Depp's direct testimony you want to do that. You don't want to expose him to cross examination by Amber's team."
 
He adds, "If they think they have enough damaging evidence for her, enough evidence to impeach her testimony, they would not want to have him there or have him testify."
Earlier today, E! News confirmed that Heard's attorney filed a declaration to withdraw the actress' temporary spousal support request of $50,000 a month. The issue would have been addressed in Friday's restraining order hearing, but the actress has requested it be removed.
A source explains to E! News that when Amber filed for divorce, she thought spousal support was something one asks for, without taking in consideration how it would look to the media. After her request was denied, the restraining order was filed and in the eyes of the media "that didn't look good," the insider tells us.
"She didn't want people thinking she was after Johnny's money. She is not after his money and is finally ready to share the truth, something which she hasn't been ready to do until now," the source explains.
"These last few days Amber has surrounded herself with those closest to her. She is in a very vulnerable place, but also trying to stay strong. While she is deeply hurt, she is also upset and angry. She is the victim of his abuse and the media has made her into the villain."