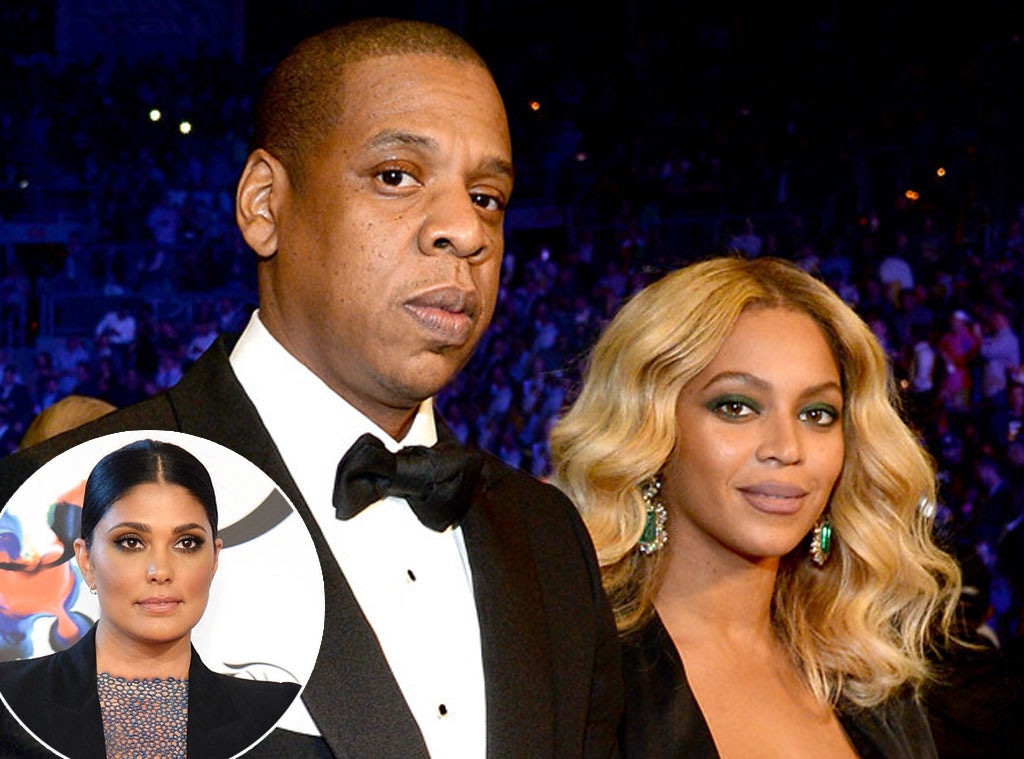 Getty Images
Stop what you're doing.
For the first time since that fateful evening after the 2014 Met Gala, Beyoncé, Jay Z and Rachel Roy are all in the same room together.
Bey and Jay arrived at the 2016 CFDA Awards through a side entrance shortly after the official red carpet closed so as to avoid too much attention—but let's face it, the musical power couple hardly went unnoticed.
Fans snapped shots of both making their way into the annual fashion event—with Jay getting the dirt off his shoulders dusted off by an assistance as Bey strutted her stuff in a sparkly suit and Formation-themed hat.
And it looks like it was it wasn't a night for drama for the Carters because it was a family affair!
Little Blue Ivy was escorted into the event by her famous father and was snapped waving her finger at the photographers.
Beyoncé attended the swanky affair to accept her Fashion Icon Award which was presented to her by Diane Von Fusternberg. 
"For as long as I can remember fashion has been a part of my life. When I wore these clothes on stage I felt like Khaleesi," the Grammy winner told the crowd while on stage before adding, "Having presence is about so much more than what you wear."
You may recall that shortly after Bey dropped her latest album, Lemonade, all eyes went to Roy because of that one little lyric off the track "Sorry."
The Beyhive went into a tailspin after the fashion designer posted a photo on Instagram saying, "Good hair don't care, but we will take good lighting, for selfies, or self truths, always."
The line was what many believe to be a dig at Bey's song where she sings, "I see them boppers in the corner / They sneaking out the back door / He only want me when I'm not there / He better call Becky with the good hair."
Neither Jay nor Bey have weighed in on specifics about just who Becky is, but it looks like the fans already made their minds up a while ago.