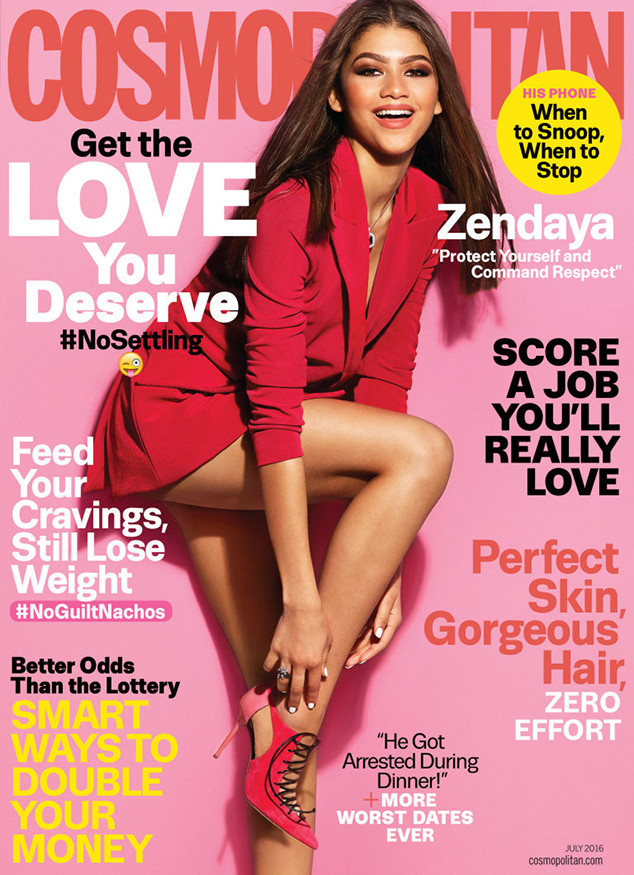 James White/Cosmopolitan
Zendaya has become a forced to be reckoned with.
Whether she's slaying it with her style on red carpets or making bold statements about feminism, the "Replay" songstress is all business. Despite being only 19 years old, Zendaya knows what she wants and goes for it, which is exactly why she made it clear that she would return to Disney under one condition.
"The only way I was going to come back to the Disney Channel was if I was in a position of more power," Zendaya reveals in the July issue of Cosmopolitan, which also serves as the singer-actress' very first cover for the magazine. "One thing that is really important to me is diversity on the channel. It's hard as a young person of a different ethnicity or background to look at the TV and not see anyone who looks like you. Representation is very important."
Now, Zendaya serves not only as the star of K.C. Undercover but also a co-producer.