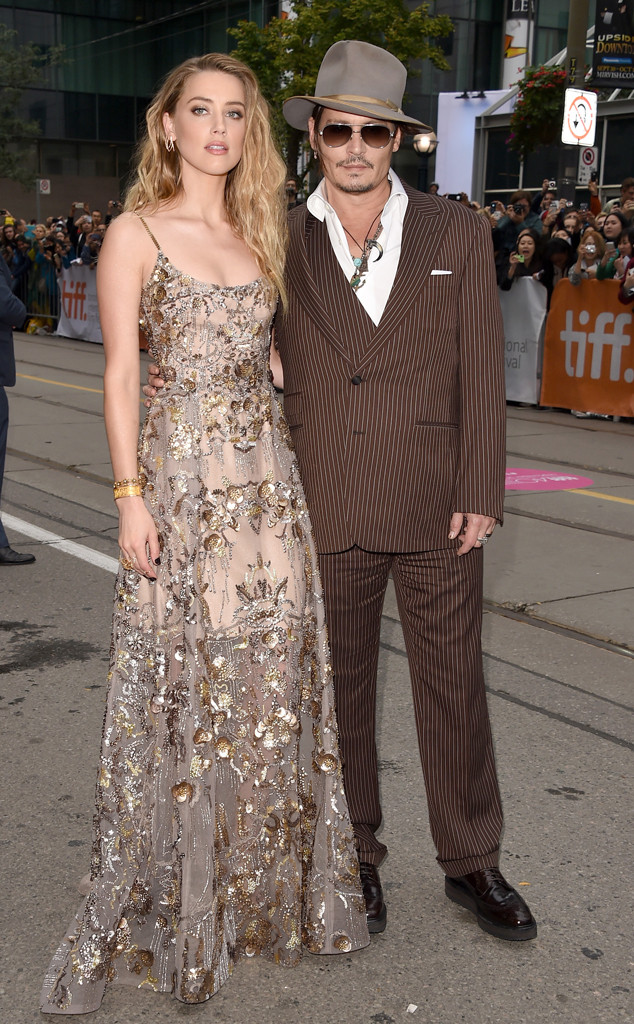 Jason Merritt/Getty Images
Amber Heard may have been seen smiling and laughing with pals over the weekend, but an insider close to the actress insists that this is a "very emotional" time for the Magic Mike actress.
"These last few days have been hard. She isn't the bad guy here," a source close to Heard tells E! News.
"Over the weekend Amber spent time with close friends, family and layers…Those photos where she was seen laughing, she's allowed to laugh and smile. It doesn't mean she's happy or alright."
Our insider echoes Amber's written declaration in last week's domestic violence restraining order request, which was subsequently granted, claiming Amber felt that Johnny Depp has "been on a downward spiral for a few months now" and has "battled with substance abuse for quite some time."