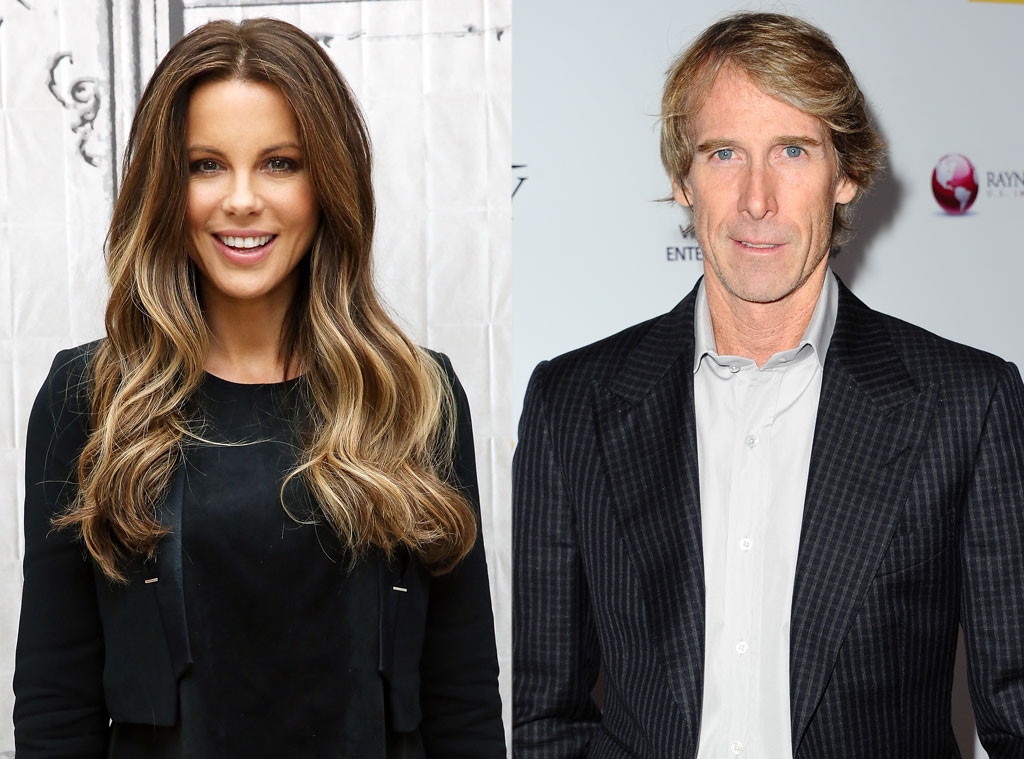 Allen Berezovsky/WireImage, Monica Schipper/FilmMagic
Kate Beckinsale is one of the most gorgeous actresses in Hollywood, but Michael Bay felt differently while working with the star on Pearl Harbor.
Beckinsale appeared on The Graham Norton Show where she opened up about working with the famous Transformers director, telling host Graham Norton that he often would make comments about her looks and weight. "I think he was baffled by me because my boobs weren't bigger than my head and I wasn't blond," she shared.
The British actress began filming the World War II film shortly after giving birth to her daughter. "I'd just had my daughter and had lost weight...but I was told that if I got the part, I'd have to work out," she continued, "and I just didn't understand why a 1940s nurse would do that."
While doing press for the film, Bay would often gush about Beckinsale's co-stars, Ben Affleck and Josh Hartnett, but would repeatedly put the Serendipity actress down. "When we were promoting the film, Michael was asked why he had chosen Ben and Josh, and he said, 'I have worked with Ben before and I love him, and Josh is so manly and a wonderful actor,'" Beckinsale recalled. "Then when he was asked about me, he'd say, 'Kate wasn't so attractive that she would alienate the female audience.'"
She added, "He kept saying it everywhere we went, and we went to a lot of places."
According to an interview with Movieline in 2001, Beckinsale wasn't mistaken. When asked why he chose Hartnett and Affleck to star in the war epic, he responded, " [Affleck] has what some of the fighter pilots I'd met had...They were so determined to do their jobs. And if the plane was broken, they were going up anyway, risking their lives."
Of the Penny Dreadful star, Bay said he thought he was "going to be f--king huge. He was great [in the movie]." 
Beckinsale, however, didn't receive such accolades. "I didn't want someone who was too beautiful. Women feel disturbed when they see someone's too pretty," Bay tried to reason. "I'm not saying Kate's not pretty...[she] is very funny, could hang with the guys. She's not so neurotic about everything, like some actresses."
Bay also mentioned another British actress whom he felt didn't quite fit the mold (supposedly in a good way). "When you look at Titanic, Kate Winslet is pretty, but not overwhelmingly beautiful," Bay continued. "That makes it work better for women."