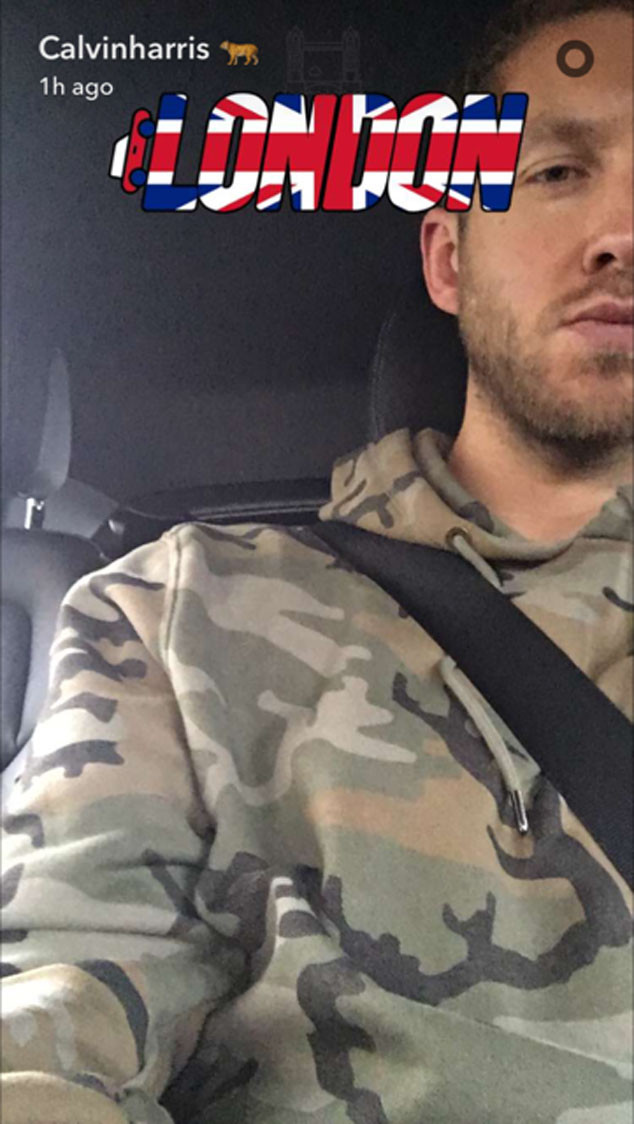 Snapchat
Calvin Harris is doing OK, everyone.
The Scottish DJ took to Snapchat to share some selfies with the world, and even used a geotag filter that revealed he's in London. Wearing a camouflage-printed sweatshirt, Calvin only included half his face in both photos, which makes us wonder if the other half is bruised. On one photo he wrote, "f--k this" but didn't say what it was in reference to.
"Calvin is feeling better and is enjoying some time off to rest and get his body back to where it was," a source shared with E! News. "He is going to the gym but not working too hard." Our insider added that Taylor Swift has been very supportive of her boyfriend during the healing process.
Just last week the world-famous DJ and music producer's team took to Facebook to announce that he had to cancel more shows in order to recover from his car accident. "Adam is still recovering from the injuries sustained in the car accident last Friday. Unfortunately, as a result he will not be able to perform in Las Vegas at Hakkasan tonight, 5/26 and Omnia tomorrow, 5/27."
The statement continued, "He has asked us to pass on his apologies to everyone who was due to attend the shows and hopes to be back to his normal schedule soon. – Calvin HQ."