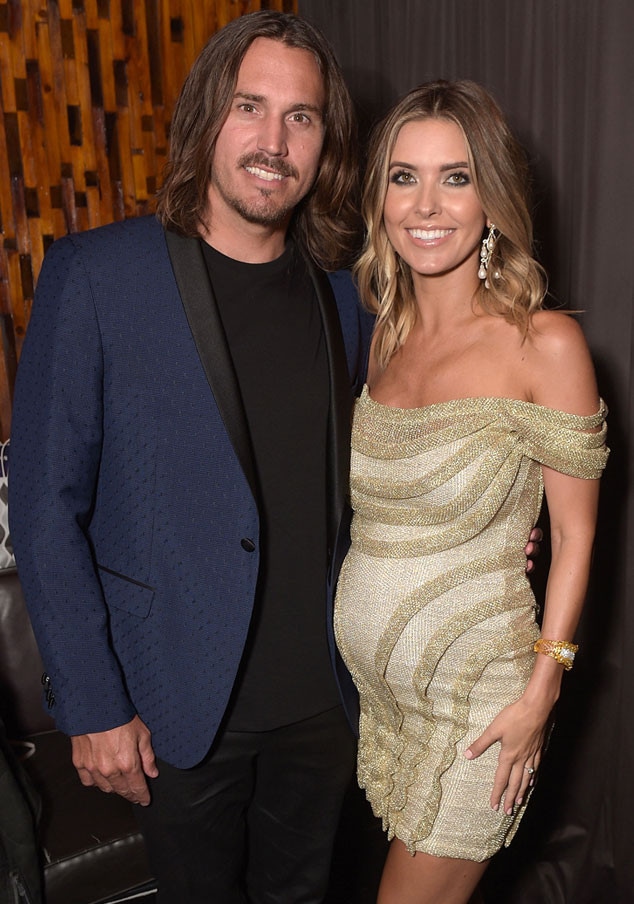 Jason Kempin/Getty Images
Audrina Patridge is officially a mommy!
The Hills alum gave birth to a baby girl, Kirra Max Bohan, this morning. Her daughter came in weighing 8 lbs., 4 oz. "She's perfectly healthy and Mom is doing great," her rep told People, who first reported the story. This the first child for Audrina and her fiancé Corey Bohan, and they couldn't be more excited about her arrival.
Back in March, Audrina took to her blog to reveal baby Bohan's gender. "You guys have no idea how hard this has been to keep my mouth shut, but we are finally ready to reveal the gender of our little munchkin!" she wrote. "Don't worry, I'll get right to the point…We are thrilled to announce that we will be welcoming a sweet little GIRL into our family in July!"
Back then, the parents-to-be had yet to decide on a name. "We are open to suggestions!" Audrina wrote.
Now that their little lady has arrived, though, Audrina and Corey can start thinking about their wedding plans. As Audrina previously revealed on her blog, she and Corey "have decided to go with our original plan and get married after the baby is born."
"We are doing it backwards, I know!" she wrote on her blog. "But, God's timing is everything, and I am confident that this is the way things are supposed to be (Plus, I have a feeling our wedding photos will be extra adorable with our little baby in our arms instead of in my tummy!)."
So where will Audrina and Corey be saying "I do"? The former reality star wrote on her blog they're "leaning towards a destination wedding" that is "small and intimate."