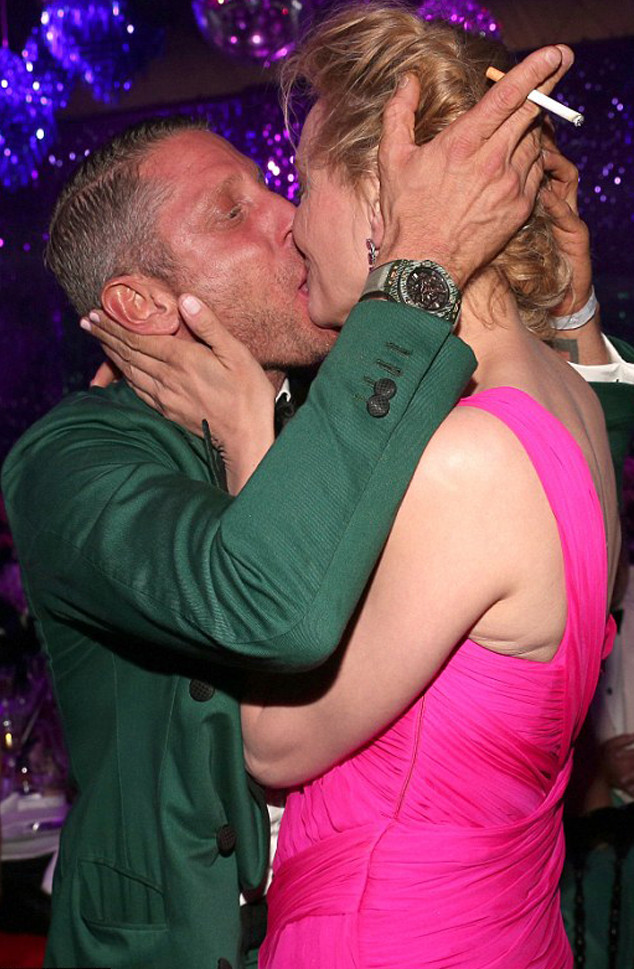 Gisela Schober/Getty Images for amfAR
Uma Thurman was not OK with Lapo Elkann kissing her the way he did at amfAR's 23rd annual Cinema Against AIDS gala.
The 38-year-old Italian entrepreneur and heir apparent to the Fiat Group automotive empire had taken part in a charity auction during the event, which took place in Antibes, France, during the 2016 Cannes Film Festival. Elkann bid 175,000 Euros ($196,000) to win the Victoria's Secret Fashion Show experience, which includes two tickets to the 2016 show and after-party, and celebrated by kissing the actress.
He and Thurman, 46, were photographed in what appeared to be a passionate lip-lock, with their hands around each other's heads and with him holding a cigarette.
"It is opportunism at its worst. She wasn't complicit in it," Thurman's rep said in a statement to E! News. "Somewhere in his head he must have thought it an appropriate way of behaving. It clearly wasn't. It looks like she was happy to have it happen, but it was not consensual."
Elkann's rep declined to comment.