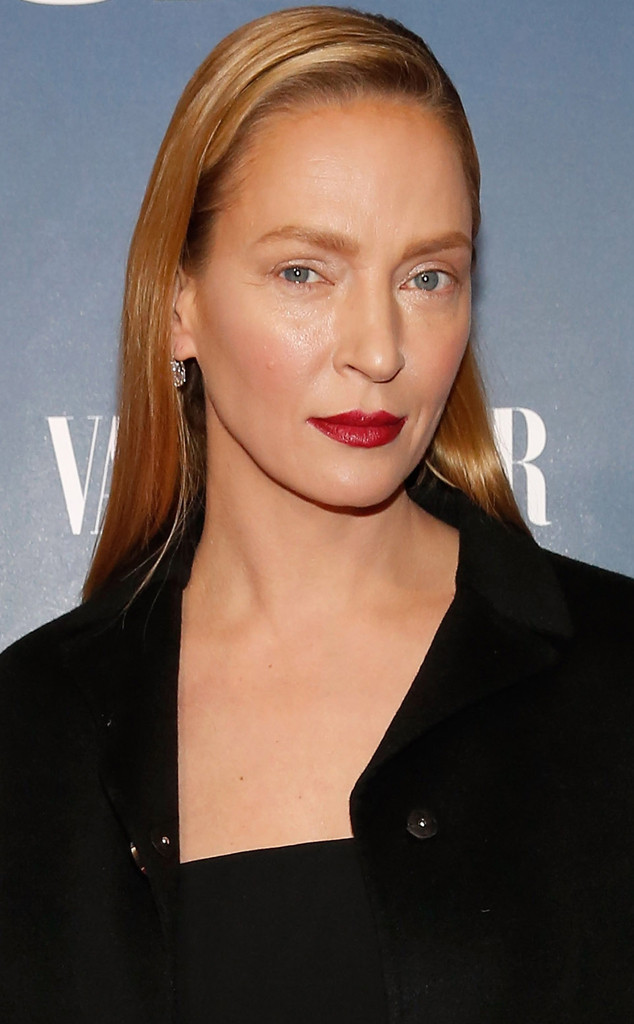 Robin Marchant/Getty Images
Not even celebrities are immune to harsh words.
Uma Thurman is one of many women who have perfected the closed-mouth grin on red carpets, but there's a reason why she doesn't show her teeth when it comes time for photos: Someone told her she had an ugly smile when she was just a kid!
"I'm enjoying getting older because I feel I didn't appreciate being pretty when I was younger," she told Hello! magazine (as quoted by the Daily Mail) in a recent interview. "I felt terrible. When I was 10, someone told me I had an ugly smile, so I spent the whole of my younger years feeling embarrassed and never smiling with my mouth open. But what are you going to do?"
Just last month the gorgeous Kill Bill actress sparked rumors of plastic surgery when she debuted a very different appearance at the New York City premiere of The Slap, but a source told E! News that it was just makeup.