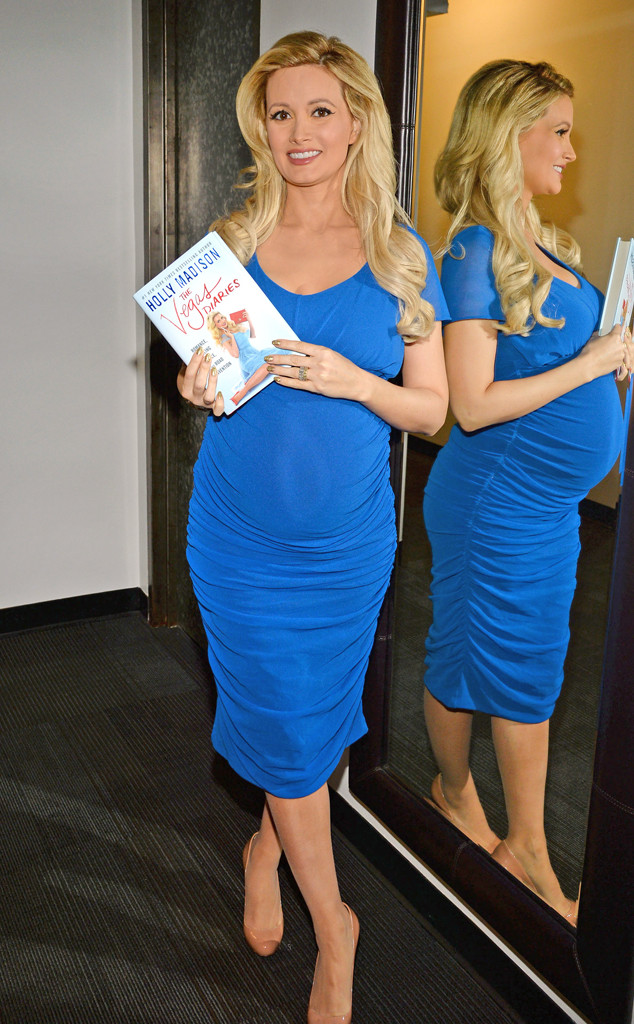 Michael Simon/startraksphoto.com
In case you thought Holly Madison was going to hold back, we're here to tell you she didn't.
The former Girls Next Door star and New York Times bestselling author just released her second book, The Vegas Diaries, and you bet your booty she talked about infamous ex-boyfriend Hugh Hefner in there.
Madison's story picks up on her back-and-forth traveling between Los Angeles and Las Vegas as she tries to make a name for herself after leaving the Playboy mansion, and between gigs like Dancing With the Stars, Peep Show and Holly's World, the blond beauty also managed to get in a few love stories.
Holly shares her tales of romance with different guys she's dated in the past, and definitely didn't ignore touching on her most notable relationship—Hef. And while Madison is never one to get very catty, she also didn't sugarcoat anything.
Here are five times Madison dissed ex Hugh Hefner in her latest book: