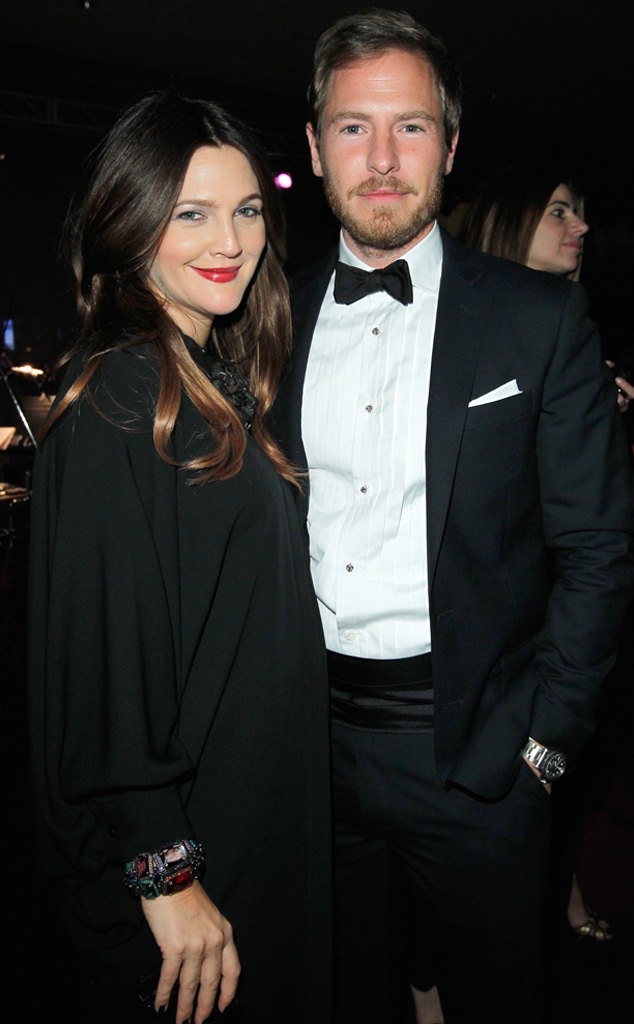 Donato Sardella/Getty Images
Drew Barrymore is still struggling to come to terms with her divorce from Will Kopelman.
When the Blended star and Kopelman announced they were calling it quits, they released a mutual statement explaining that they would always remain a family. "Sadly our family is separating legally, although we do not feel this takes away from us being a family," the pair said in a statement. "Divorce might make one feel like a failure, but eventually you start to find grace in the idea that life goes on. Our children are our universe, and we look forward to living the rest of our lives with them as the first priority."
Since then Barrymore has gushed about her daughters, Olive and Frankie, and even threw Frankie quite the birthday party, proving life does move on. Despite all smiles on the outside, however, Barrymore is still hurting from her nearly four-year marriage ending.
"I put in my statement, about [our] divorce, the word 'failure,' because it's so honest," Barrymore said on Chelsea, referring to the former couple's joint statement.
Jason Kempin/Getty Images
The 41-year-old Flower Beauty founder also explained how getting out of a relationship with a boyfriend is far different from ending a marriage. "When you break up with somebody, you're like, 'Yeah, that didn't work,' [but] when you get divorced you're like, 'I'm the biggest failure. This is the biggest failure,'" Barrymore reflected.
"It's so shameful and hard to actually go through that, even privately."
She isn't thinking about getting back into the dating scene, instead choosing to focus on having more "girlfriend time." Turning to her friends and family for shoulders to lean on, Barrymore said she has been taking it day by day. "There has been this really nice feeling of something very fluid and positive and the opposite of how I felt inside," Barrymore said.
"Everyone has just been so cool and chill and nice about everything that it quelled by own fears and demons about how we sort of have to go through things in life."
Barrymore and Kopelman tied the knot in a super-secret wedding in June 2012 but called it quits in April 2016. A source told E! News that their decision to end it was a long time coming. "This was a slow burn. It was not a decision that they came to over night," the insider shared. "They worked on things for a long time and have had time to adjust."