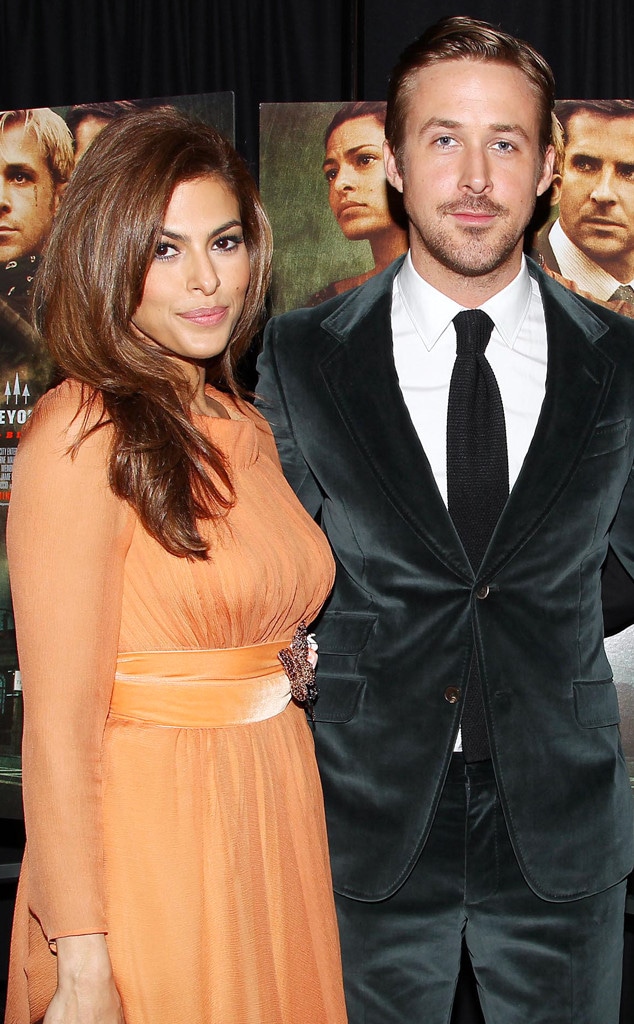 Dave Allocca/Startraksphoto.com
Surprise! Eva Mendes has given birth!
The actress and Ryan Gosling have welcomed baby no. 2—and it's a girl! The news comes shortly after reporting that the Hollywood couple were expecting another child together.
According to the birth certificate, which was obtained by TMZ, who first broke the story, the famous parents named their daughter Amada Lee Gosling, and they managed to keep the birth a secret for quite some time. The certificate lists Amada's birth date as April 29 at 8:03 a.m.
The baby was born at Providence St. John's Health Center in Santa Monica, Calif. 
If Amada sounds familiar, it's for a reason. Their newborn's name is actually their first-born daughter Esmeralda Amada Gosling's middle name. After her first child, Mendes expressed that she wanted first and middle names that represented her Hispanic heritage since their daughter has Gosling's surname.
"Amada" in Spanish can also mean beloved, adored and dear. Coincidentally, Mendes also played a character named Amada Juarez in the 2007 film We Own the Night. During filming, Mendes even asked director James Gray if he'd change her character's name to honor her late grandmother, whom she never met. "I have a feeling that I am so like her, I feel like we're connected," Mendes has said of her grandma.
Mendes and Gosling are parents to daughter Esmeralda, who is 1 and a half years old. They have long kept their personal lives mostly private and have not yet shared a photo of their little girl publicly.
Us Weekly, who first reported the news of Mendes' last pregnancy, reported the actress was spotted hiding her growing baby bump during a photo shoot in Los Angeles in February. Mendes has not been photographed at a celebrity party or other event since December.
A source close to Mendes and Gosling told E! News after they welcomed their first child that the actors are loving parenthood. "They've settled so well into their new family of three," the insider dished. "Ryan is very hands on and has been taking the baby after the early morning feed so Eva can sleep in a bit. He sings the baby songs—they are both madly in love with this child."
Here's to adding another bundle of joy to this loving and happy family!