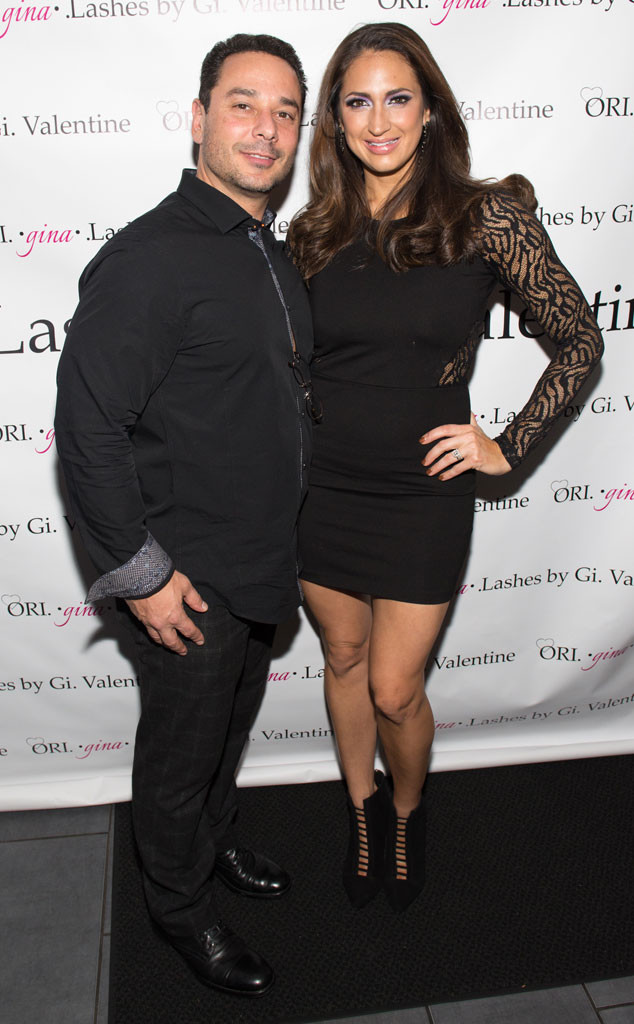 Mike Pont/Getty Images
UPDATE: Former Real Housewives of New Jersey stars Jim and Amber Marchese's camp have released the following statement to E! News in regards to his domestic violence arrest at LAX: "The District Attorney's office as well as the City Attorney refused to press charges after reviewing the lack of evidence in the case against James Marchese. The false eyewitness reports caused LAPD to wrongfully arrest Mr. Marchese for felony abuse, with both District Attorney and City Attorney finding no merit in the allegations. James and Amber always vehemently contended the false report from the start.
"James will be filing a civil action against Virgin American Airlines seeking $100,000,000 for this disgusting, hurtful defamatory act which cause the police to take such extreme action resulting in horrible rumors about the happily married couple that hurt them both personally and professionally."
Jim tells E! News, "Amber and I have a mutually respectful beautiful relationship and any allegation I would ever physically harm my wife is clearly someone's twisted view of a character played on TV.  The ironic part of this story anyone familiar with Amber, knows that she would never stand for any type of mistreatment. To put it mildly she would kick my ass if I ever got out of line!"
The story claiming that there will be an informal office hearing or counseling is also patently untrue.
_____________________________________________________________
This time Jim Marchese started drama outside of New Jersey. 
The former Real Housewives of New Jersey castmate was arrested after walking out of a plane at Los Angeles Airport late Tuesday night. According to a statement from the airport's police, officers were called to the airport's Terminal 3 after an incident arose inside the aircraft.
"At the request of officers, a male suspect and a female victim left the aircraft," the police told E! News. "Additional questioning revealed the suspect had grabbed the victim by the throat and made threats against her. Suspect James Marchese was arrested and transported to LAPD Pacific Division where he was booked."
The 46-year-old lawyer was charged with domestic violence on $50,000 bail. He is scheduled back in court on May 11. 
His wife Amber Marchese took to Instagram about a half hour before the incident with a black and white candid shot of herself holding her face. 
"Red eye. Yup," she captioned the image. 
The couple rose to reality fame on Season 6 of the Bravo show. However, it would be their first and last time on the series. 
"Jim and I have been giving Real Housewives of New Jersey a lot of thought and given the current state of affairs regarding our personal lives and the direction of the show, we officially decided to move on," she announced in a statement in November 2015.  
Originally published on April 20, 2016, at 8:03 a.m. PST.
Related:
The Most Jaw-Dropping "Real Housewives" Moments