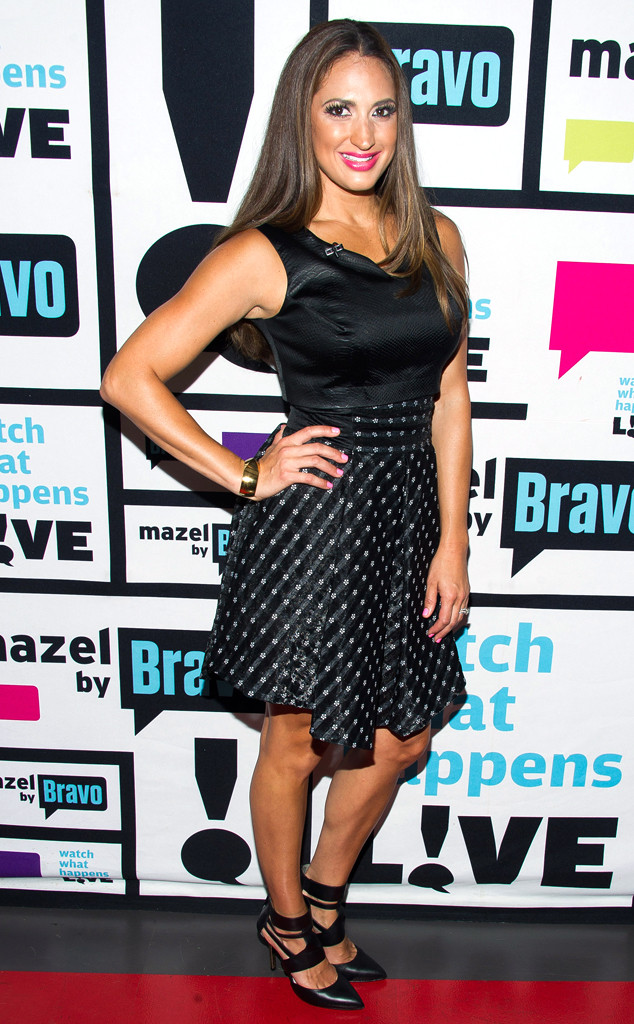 Charles Sykes/Bravo
Real Housewives of New Jersey star Amber Marchese has successfully undergone a partial mastectomy to remove cancer from one of her breasts in her second battle with the deadly disease.
Amber had surgery yesterday to remove the new lump and surrounding tissue, E! News has learned. Since she already had a full mastectomy over five years ago during her cancer battle, her husband Jim Marchese is referring to it as a partial mastectomy.
"The surgery was close to four hours. They removed the tumor and more than 20 millimeters surrounding it," Jim tells E! News. "She was in a good deal of pain last night, but she's been resting and she's coming home today. After this, she'll have five weeks of radiation and then another surgery."