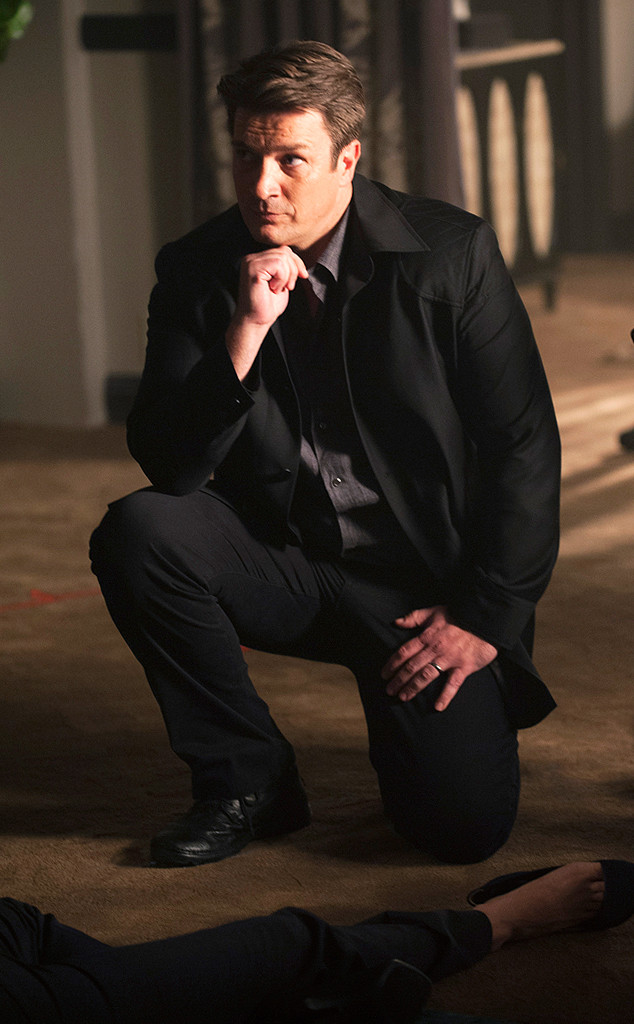 ABC/Colleen Hayes
So much for all those casting shake-ups.
Castle is about to close its final chapter as ABC has canceled the long-running drama after its eighth season, E! News has confirmed. For a lot of fans, this might be good news, as it was announced a few weeks ago that if the show were to return for a ninth season, Stana Katic and Tamala Jones would not be returning with it. At the time, ABC cited budgetary reasons for their exits.
Nathan Fillion, Seamus Dever, and Jon Huertas were all reportedly set to return, and Susan Sullivan and Molly Quinn were also expected to return, but fans were not thrilled about watching Castle continue on without his wife, Kate Beckett. Now, they won't have to.