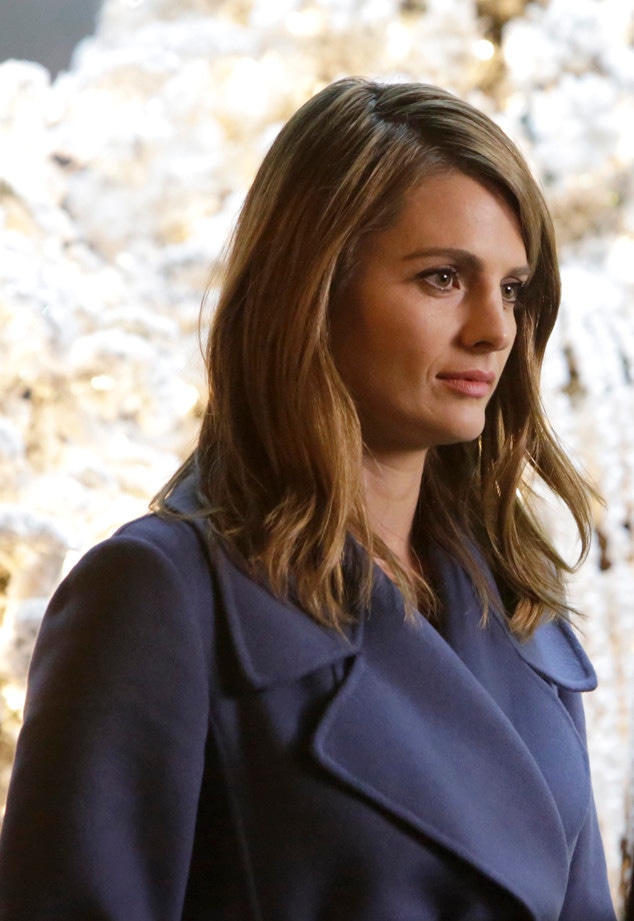 ABC/Nicole Wilder
Castle without Beckett? Say it ain't so. Stana Katic will not return for Castle season nine, should ABC give the drama a new season.
"Kate Beckett has been a beloved character on our hit series Castle for the past 8 years. We are grateful for Stana Katic's talent and dedication to the series and we hope to continue our relationship. Tamala Jones has also been an integral part of the series and we are grateful she was a part of Castle," ABC said in a statement.
Nathan Fillion is expected to return as Richard Castle for a shortened ninth season, Deadline reports. Fillion and Katic previously signed one-year contracts for the eighth season. According to Deadline, it was ABC's decision not to have Katic and Jones return for season nine.
"Rather than distract from what was an amazing experience I would just like to  say that I'm very grateful to ABC for giving me the opportunity to be a part of a much beloved show. Thank you to the fans," Katic said in a statement to E! News.
Castle has yet to be renewed, but sagging ratings and contract negotiations made it a long shot for renewal. ABC declined to comment on the prospect of a shorter season since the show has yet to officially be renewed.
The detective duo of Castle and Beckett were at the center of the show for years. The will they or won't they aspect propelled the show and fans for years before they eventually got together.
Castle airs Mondays, 10 p.m. on ABC.
Watch:
Seamus Dever's 30-Second Pitch for a "Castle" Spin-Off