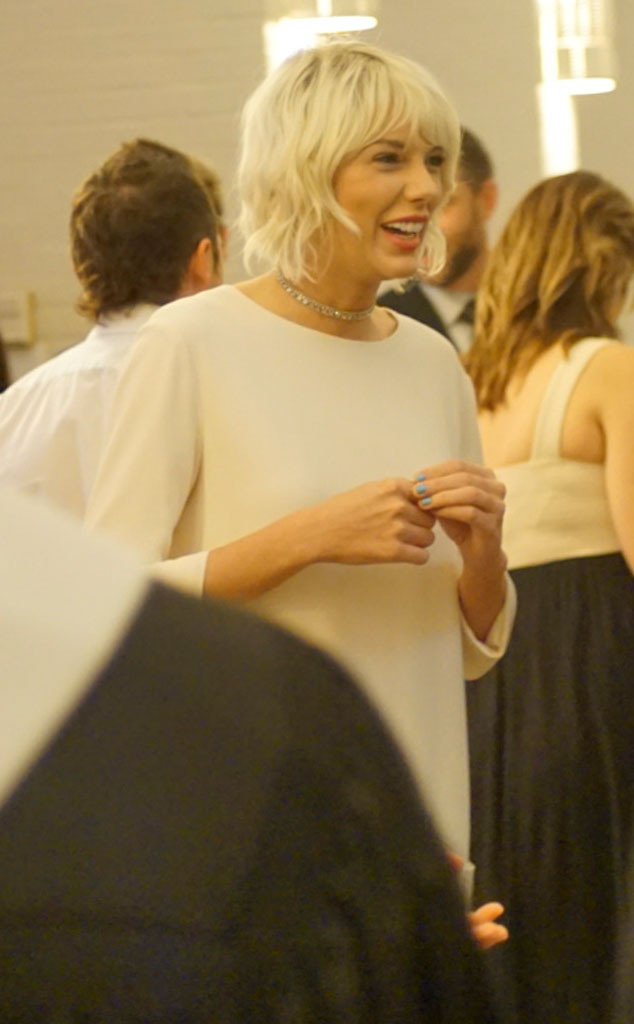 Jake Baine
Think you have a busy schedule? Perhaps you should look at Taylor Swift's itinerary.
It's no secret that the "Shake It Off" singer has been enjoying part of her weekend in Indio, Calif., at the Coachella Music Festival. Whether showing off her new bleach blond hair or posing for "family photos" with her BFFs, all signs point to a great weekend in the desert.
But when Saturday afternoon came around, Taylor decided to head East to San Antonio, Texas where she attended her close friend's wedding.
In photos obtained by E! News, the Grammy winner made it to The Historic Pearl to witness her backup singer Eliotte Nicole's special day. "GETTING MARRIED TODAY!!!! #WoodfordPresERved," the bride wrote on social media. "No turning back now!"