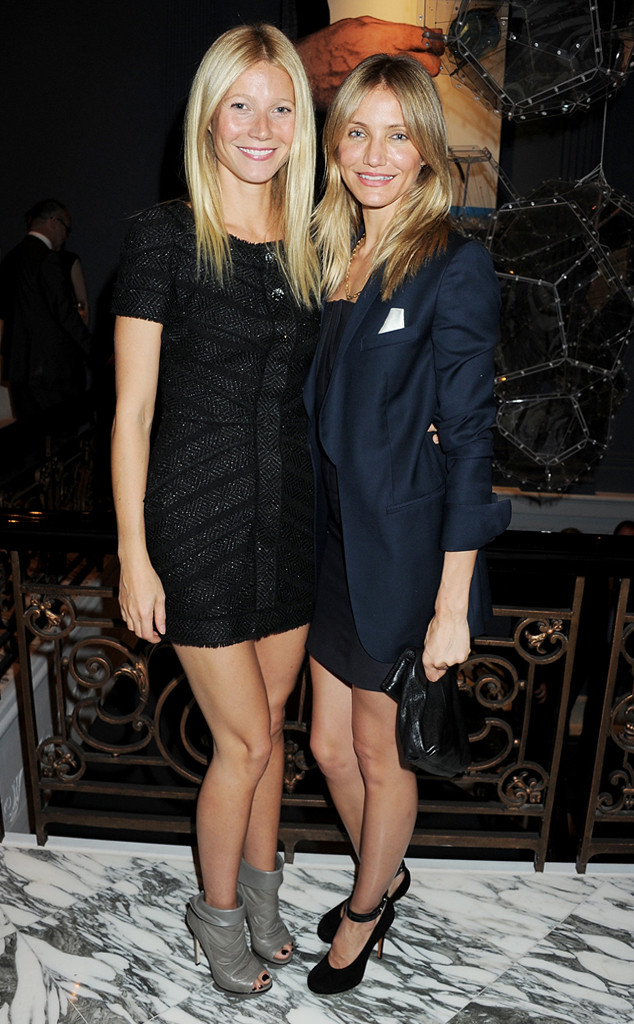 Dave M. Benett/Getty Images
That which has been Gooped can be made even Goopier by Cameron Diaz.
This week, the 43-year-old actress is featured in friend Gwyneth Paltrow's Goop lifestyle newsletter, where she dispenses health and diet advice of her own and also hacks a recipe from Paltrow's new cookbook, It's All Easy (Spoiler alert: She added sautéed cubed steak and a sunny side-up egg to a cauliflower and kimchi fried rice dish).
Diaz said she likes to placing eggs on breakfast dishes made with leftovers.
"I first sauté whatever the freshest veggies are with garlic, add the leftover protein, carbs, a little chicken stock, and then add either a fried egg or a scramble and voila!" she said.
Diaz, who lists Paltrow among her food inspirations, also talks about her favorite foods in general, saying her pasta of choice is spaghetti aglio e olio (with garlic and oil), she opts to drink water and likes to buy brown rice couscous in bulk.