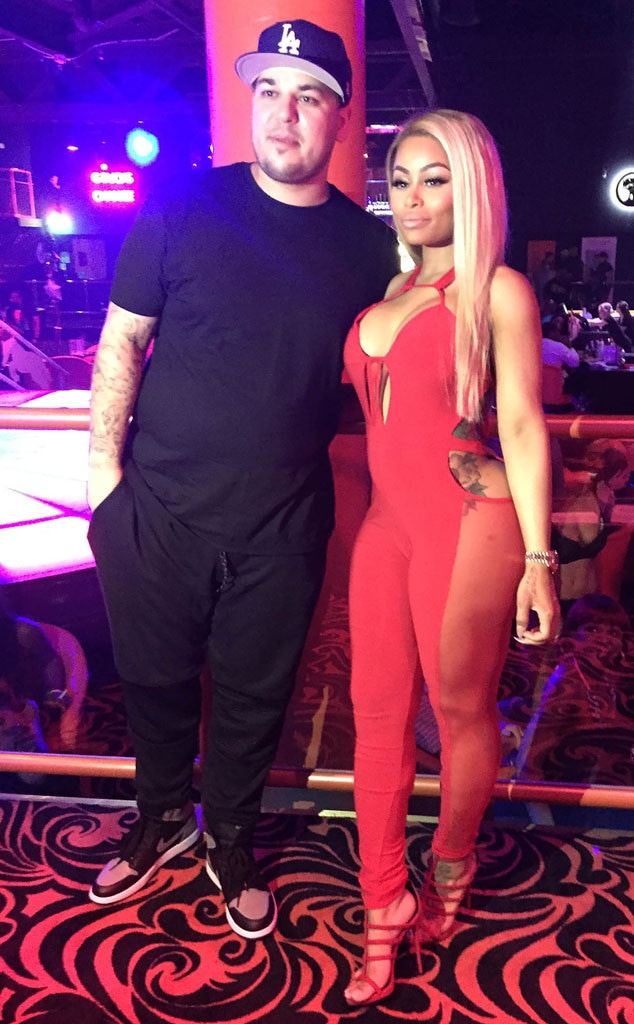 SplashNews.com
Let the wedding planning begin!
Blac Chyna and Rob Kardashian may have only announced their engagement earlier this week, but it seems like this couple isn't wasting any time when it comes to putting the plans together for their special day.
E! News has learned that the bride-to-be has already started configuring all of the details for their wedding, from the dress (or dresses) she'll be wearing to her hair and makeup to which of her gal-pals will be the lucky lady taking on maid of honor duties!
"Chyna will have at least two dresses on her wedding, both statement pieces," a source close to the celeb tells E! News, adding that she "has an idea on who she may want to design her dresses."
The insider continues to tell us that Chyna will likely style her hair in a classic 'do, and while she's known to rock different hues, will probably stick to dark tresses for the memorable event. As for her makeup, we're told Chyna is going to use her own makeup products from her personal line, including the lashes and lip gloss.
"Her makeup will be flawless and she will be using all her products," the source tells us.
As for the actual ceremony, the source explains to E! News that the pair haven't picked a specific location just yet, but "Chyna loves the warm weather, so the ceremony will be outside and somewhere in a warm climate," and adds that Chyna wants a "big wedding with all her friends and family, and then a fun party after the ceremony."
And when it comes to which gal-pal will be standing beside Chyna for the big day...we're told the frontrunner is her bestie-slash-fellow-mom-slash-twerking-extraordinaire Amber Rose!
Wedding planning aside, Chyna has also been focusing on training her beau to help him reach his goal weight.
"Rob is working really hard to reach his goal weight. He has been seeing a trainer, nutritionist and working out on his own," the source tells E! News.
"Rob hasn't been on any certain diet. The only restrictions he has is what his nutritionist told him to stay away from because of his diabetes. Chyna has been helping him and been pushing him in a supportive way. She also works out with him, so its a team effort. Rob loves seeing his clothes get big and looking back on the progress he made."