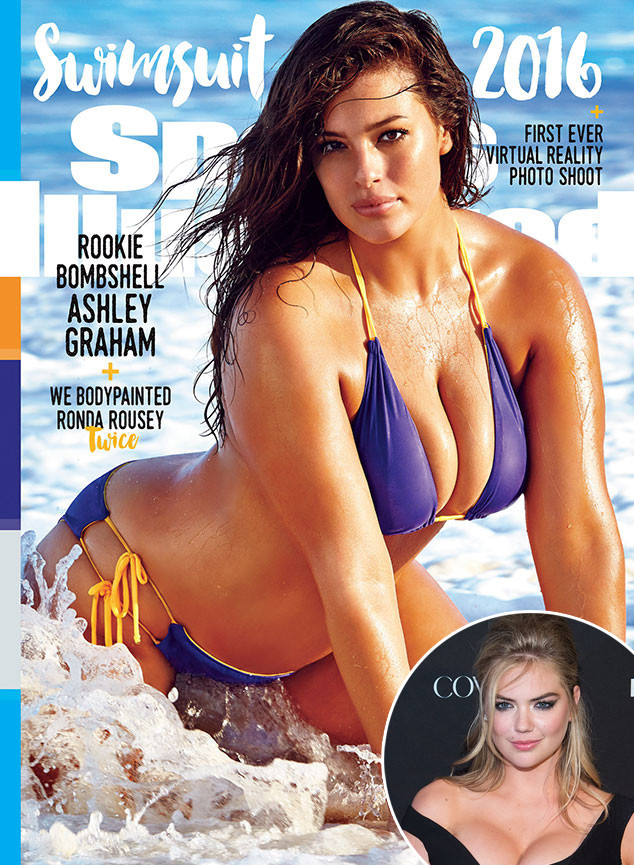 Sports Illustrated; Michael Stewart/FilmMagic
Kate Upton knows a thing or two about posing for the Sports Illustrated Swimsuit Issue.
She was the magazine's Rookie of the Year in 2011 and was on the cover in 2012 and 2013.
So when I caught up with her yesterday to talk about her upcoming dog adoption event, I had to ask what she thinks about Ashley Graham's debut on the cover of the most recent Swimsuit Issue.
"I was so excited," Upton said. "She looks absolutely stunning. So do the other cover girls, but I was excited that it showed all the different body types. I think it's important for all girls to see that…It's great that Sports Illustrated showed that every woman can look amazing in a bikini."
Upton thinks Graham's appearance is one more step in pushing the fashion world to stop using the "plus-size" label.
"No one should be labeled by their body size at all," she said.