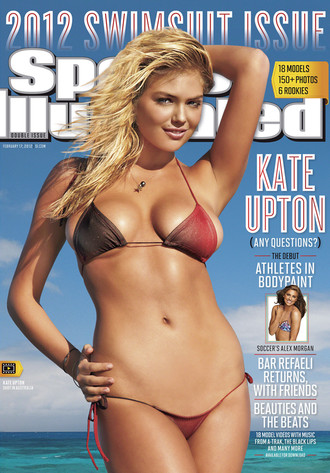 Sports Illustrated
Things don't always go according to plan.
The 2012 Sports Illustrated Swimsuit Issue's cover girl is usually revealed on The Late Show With David Letterman. This year, however, we found out early that Kate Upton had been bestowed the honor. (William DeFries spotted the cover at a Walgreen's in Michigan on Monday—pre-Letterman—and then shared it with Bar Stool Sports and pretty soon it was everywhere.)
So what did the lovely ladies have to say about their top-secret cover getting out early?