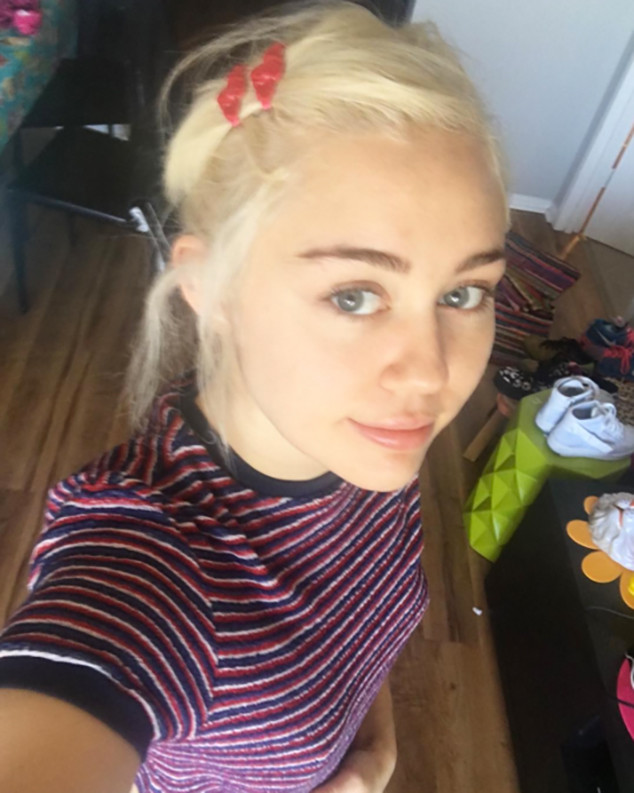 Instagram
"Should I get bangs?"
It's a question every woman faces in her lifetime, and more often than not, she goes for it. Who wouldn't want Rachel Green's side-swept bangs in the final season of Friends? Who wasn't intrigued by Zoë Deschanel's forehead bangs? We all were. Unfortunately, most of us can't pull them off (and we're still upset about it).
Miley Cyrus recently got a new haircut and opted for bangs, but it looks like she's already regretting it. Taking to Instagram Wednesday, the "Wrecking Ball" singer shared a selfie where her hair is in a ponytail and her bangs are pinned back. "When you feel weird about yo new bangzzzzzzz ...... Practicing non attachment! Everything is constantly coming and goin," she captioned the pic. "Lessons always to be learned even thruuuuu dumbbbb $--t that seems like it's meaningless! Hair cuts can be life changers and eye openers!"