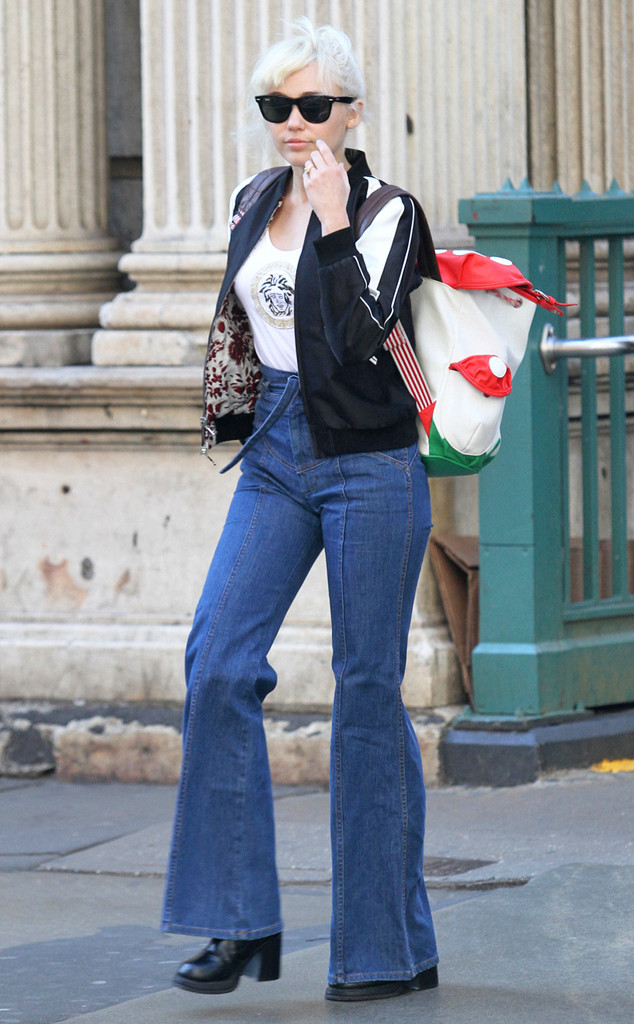 LGjr-RG/PacificCoastNews
Miley Cyrus' style right now is all about bling and bell bottoms.
The young celeb was spotted going on a brisk walk around the Soho neighborhood in downtown Manhattan, and just so happened to be photographed with her left hand up for the world to see, which means—hello, engagement ring! Miley flashed her diamond from fiancé Liam Hemsworth while in New York City, while also rocking some serious '70s-inspired style.
Along with an "8 dolla versayyyyyyce" top and black jacket, Cyrus wore some high-waisted denim flare pants, and we gotta say—she is working it.