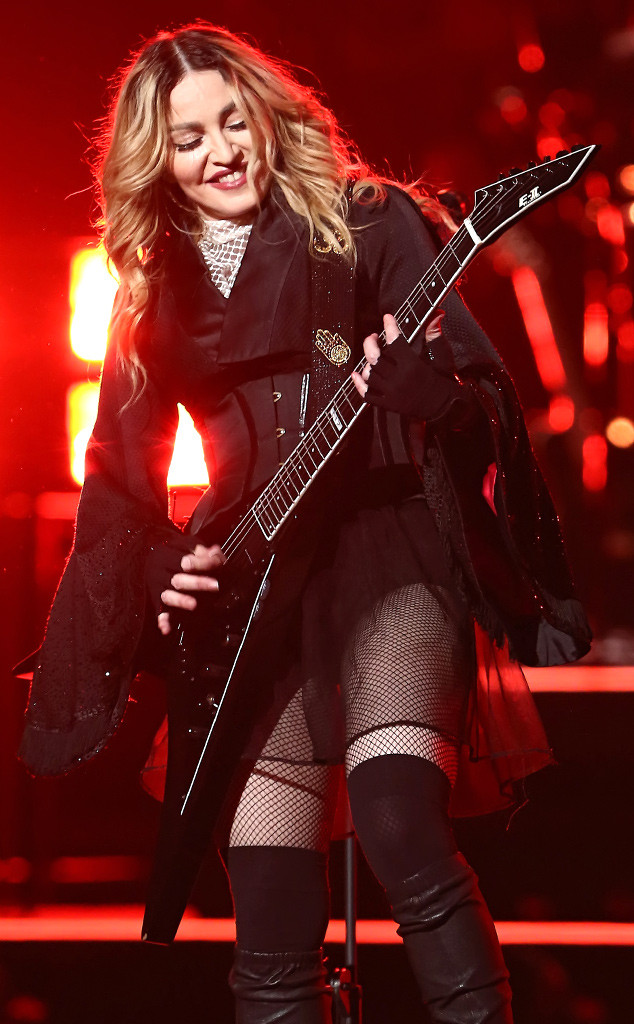 Alexander Tamargo/Getty Images
It's not often we see Madonna in tears. The Queen of Pop has a steel persona and is a beacon of unflappable girl power. Strong and resilient, every aspect of her public life carefully controlled for our viewing pleasure.
But over the past few months we've witnessed the most shocking transformation yet from a woman who has surprised us for decades. Now we are seeing a vulnerable, sensitive mom who is experiencing a pain so raw and deep that for the first time she's exposing herself in front of the whole world as she struggles to comprehend her new reality.
Over Christmas it was revealed the 57-year-old is involved in a tug of war with her ex-husband Guy Ritchie (they were married for eight years, but divorced in 2008) over their 15-year-old son, Rocco Ritchie. While Rocco has spent most of his time since the split living stateside with his mom, he has now decided he wants to be based with his dad in London.
"There is a stability that being with his dad can give him. He wants to be near his friends," a London source says. "Over the holidays he decided he didn't want to be on the road touring with his mum. He seems to really like London. It's a cool place to live and he feels at home there."
But that decision has been heartbreaking for Madonna. It's a hard thing for any mother to accept her child is choosing not to be with her. As one source explains to me, "She is doing how you would imagine she is doing. The best she can under the circumstances but it's been incredibly upsetting for her."
Another source echoes, "Her heart is broken over this whole situation, she loves her son so much."