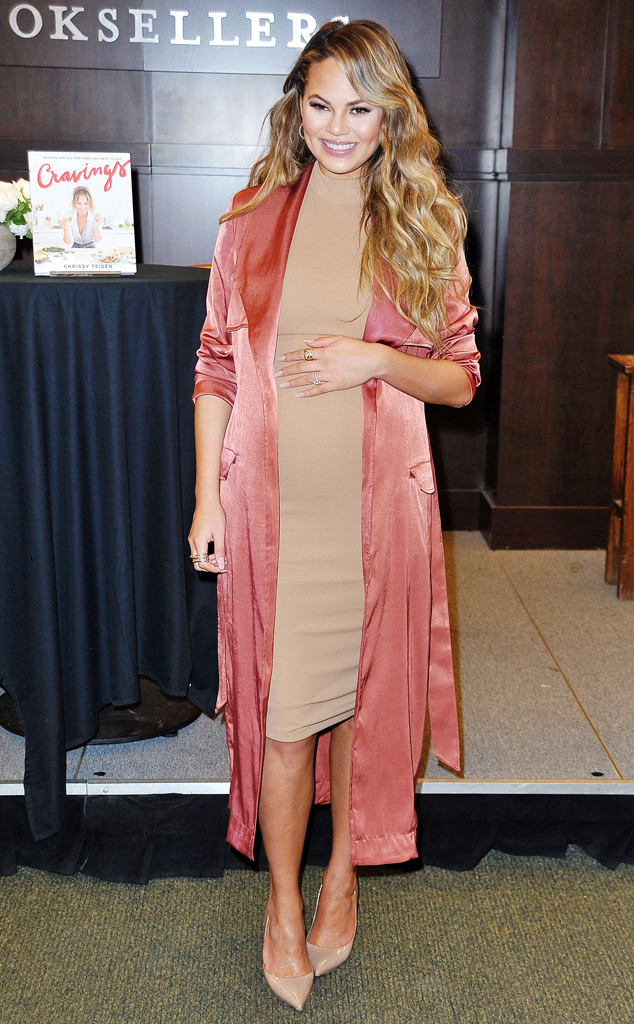 Jerod Harris/Getty Images
Warning: Reading this article may get you extremely hungry in a matter of minutes.
Like any mom-to-be knows, being pregnant can result in some pretty irresistible cravings. For Brooklyn Decker, she couldn't resist the sweet taste of orange juice. Before giving birth to her daughter, Kim Kardashian loved "everything with cheese."
When it comes to Chrissy Teigen, however, there isn't just one thing she loves to eat both before and during her pregnancy. As it turns out, she likes a lot of tasty treats that don't require an A-list star salary to afford.
"2 tacos at jack in the box. chicken soft tacos with del scorcho at del taco. ranch doritos locos tacos at taco bell. fish tacos at Wahoo's," the supermodel began in a series of tweets that truly spanned all food groups. "Waffle fries at Carl's Jr, broccoli cheddar soup bread bowls at panera, red robin steak fries with ranch (best ranch award)."
Wait, we can actually afford this grub. Actually, we may have visited some of these establishments in the past week.