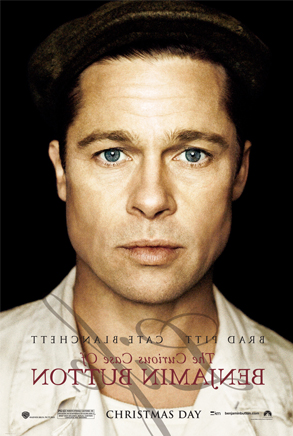 Warner Bros. Pictures/Paramount Pictures
What Brad Pitt Needed: The Curious Case of Benjamin Button scored a solid-enough Christmas Day box office debut for a studio prestige picture. No, it wasn't Marley & Me, but, more important, it wasn't Valkyrie.
What He Didn't Need: A fairly scathing review in Oscarville's hometown paper, the Los Angeles Times. For what it's worth, the film's overall Rotten Tomatoes rating stood at 75 percent on Friday.
Why It's Especially Important to Have a Good Weekend This Weekend: Nomination ballots for the 81st Academy Awards were sent out Friday.
Bella's Big Shot? No, Twilight isn't an awards-season player, but another film featuring Kristen Stewart really, really wants to be. The L.A. Times has the story on the indie drama The Yellow Handkerchief, which is getting its Academy-required, weeklong run in Los Angeles (well, Encino) thanks to its producer, who paid for the screen time.