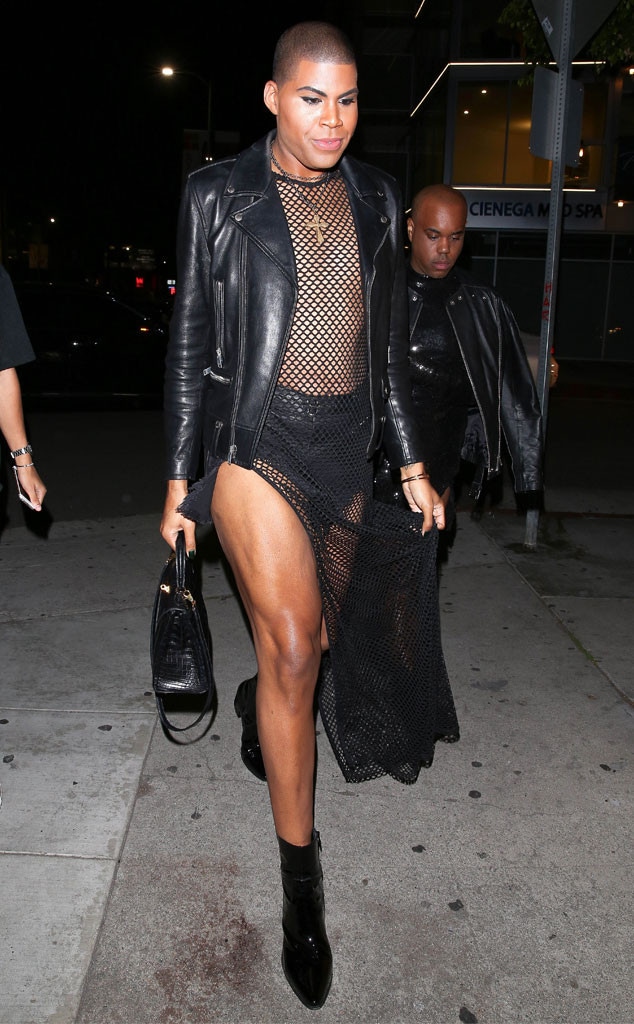 Maciel / AKM-GSI
EJ Johnson is spilling major diet and fitness secrets!
The #RichKids of Beverly Hills star received gastric sleeve surgery in August 2014 and has since lost 180 pounds! Now EJ is all about maintaining his weight loss and staying active.
The reality star dished to E! News exclusively about his fitness and diet routine while at the launch of Chrome Girl by EJ Johnson. EJ partnered with Chrome Girl to launch Jaded, a nail polish which helps to benefit New York City's LGBT Center.
EJ looked amazing at the event and showed off his incredible body. So how does he maintain his weight loss?
"For me I just constantly throughout the day I just nibble as opposed to sitting down for large meals," EJ explained.
When it comes to working out EJ revealed that he has a trainer and he loves to do Pilates.
"I do a lot of Pilates," EJ said. "I try to get at least four days a week in, so it's a lot of that."
EJ said it's all about "maintaining."
When it comes to workout tips EJ revealed what works for him is finding a workout where he can have fun.
"Find a workout that's something you love to do," EJ explained. "For me it's not even working out it's just having fun. We dance a lot, we sweat and at the end of it I'm like, 'Wow! I burned all these calories and I didn't even know because we were just having a blast.'"
EJ also said to find a friend or a trainer that you're comfortable working out with because it "makes it a lot easier" and it will give you that extra motivation!
You can see more of EJ's partnership with Chrome Girl on the upcoming season of #RichKids of Beverly Hills!
—Additional reporting by Gabi Duncan