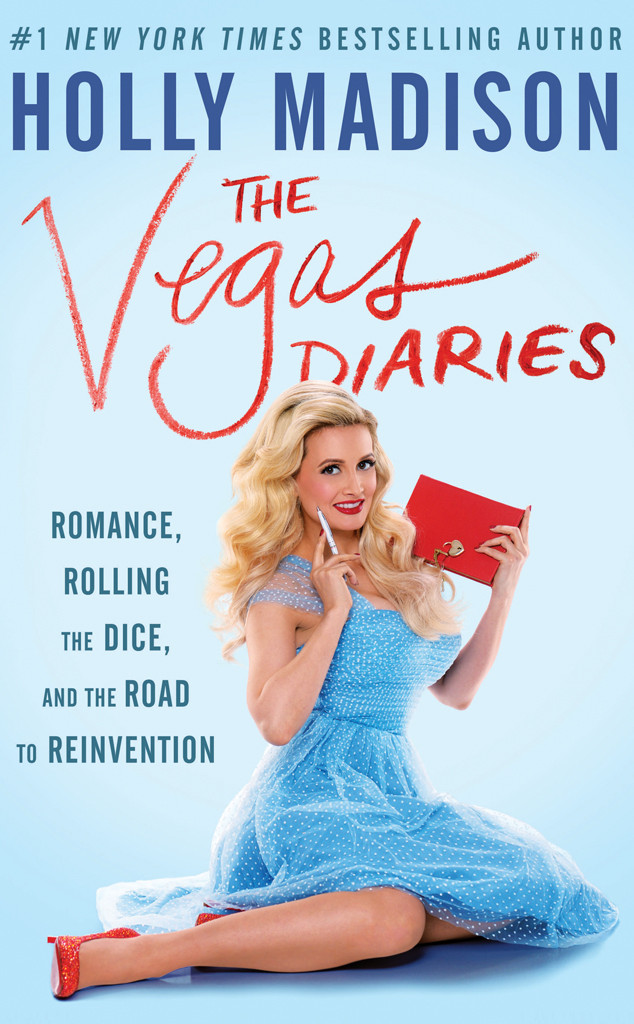 HarperCollins
We know what we'll be reading this summer—Holly Madison's new book The Vegas Diaries.
And only E! News has the exclusive first look at her latest memoir's book cover.
The 36-year-old former reality star—who is currently blogging for E! News about her second pregnancy—appears on the cover in a baby blue cocktail dress and ruby red heels while holding a red diary and pen in her hands.
The Vegas Diaries' tagline? "Romance, Rolling the Dice, and the Road to Reinvention."