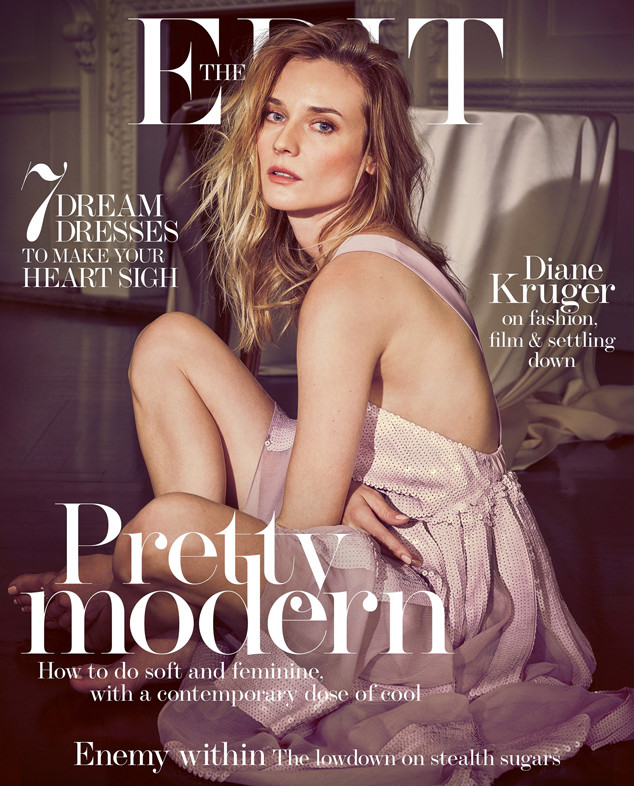 Photograph by Guy Aroch and courtesy of The EDIT, NET-A-PORTER.com
Diane Kruger is laying it all out on the table in her latest interview with NET-A-PORTER.com's The Edit.
The star of the upcoming flick Disorder opened up about the love in her love, longtime boyfriend Joshua Jackson, and whether or not she envisions kids in their future.
When outright asked whether or not she would marry the Dawson's Creek star, the 39-year-old joked, "Welcome to my dilemma!"
But kidding aside, Kruger admitted that she's recently taken a huge leap in their relationship: moving to the Big Apple with Jackson.
"I just moved this week. I need to unpack and buy some house stuff, like candles and books," she explained.
"[Moving here] was a major commitment. That's a big step into adulthood for me, to allow that time for someone else out of my time."