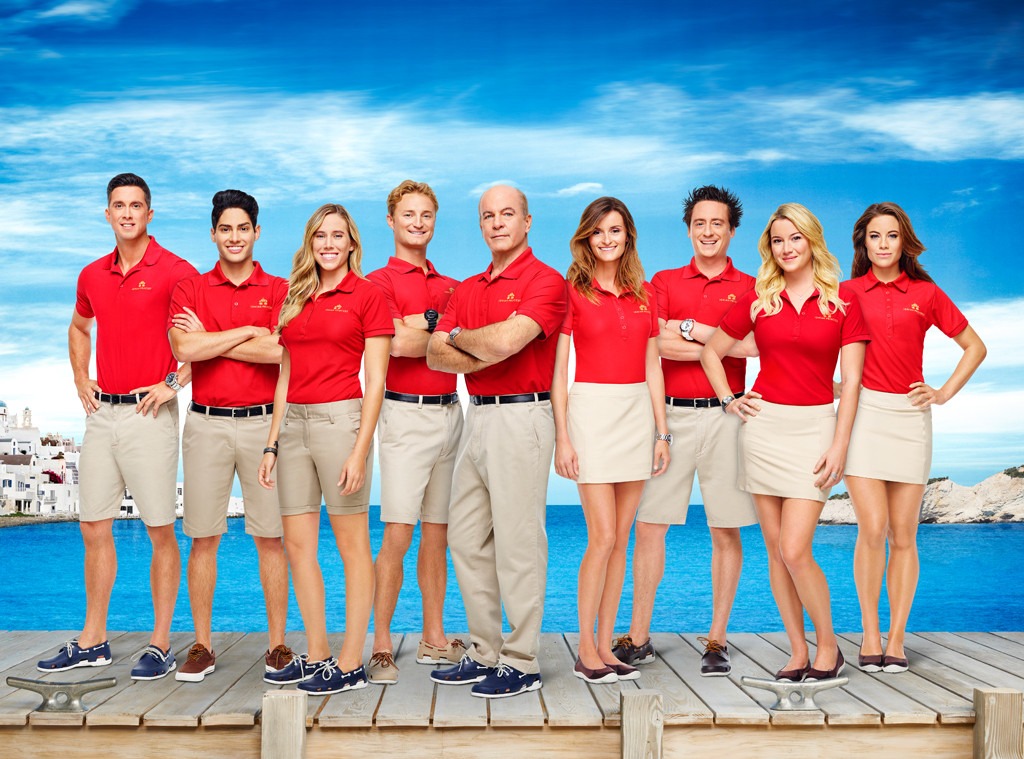 Bravo
New boat, new location, and yes, new drama when Below Deck Mediterranean sets sails on Tuesday, May 3 at 9 p.m. on Bravo. E! News has your exclusive first look at the drama ahead when the mega-yacht travels from Santorini, Mykonos and many of the Greek islands. It's blue skies and even bluer water, all the better to see the tears fly.
The trailer below features just some of the antics the new crew gets into. There's of course tons of eye candy, even more alcohol, and of course five-star treatment. "Five-star treatment is holding someone's hair extensions and wrapping them up in a napkin, with a smile."
Gross.
Small spaces lead to big sparks with hookups galore. "Sometimes familiarity with crew members can be a bad thing," chef Ben Robinson says. Yep, Ben's back!
The rest of the crew includes Captain Mark Howard, a native of Michigan who has been a yacht captain for almost 30 years. He's a stickler for professionalism and values honesty. Chief Stewardess Hannah Ferrier hails from Sydney, Australia. She's driven, charming and holds her crew to high standards. Stewardesses include Julia d'Albert Pusey, who is always looking to have fun, and Tiffany Copeland, a naturally curious lover of the inner workings of yachting. First Mate Bryan Kattenburg hails from California and is a self-proclaimed lover and jack of all trades. Then there's Jen Riservato, an impulsive deckhand from Long Island, New York, who has a need to feel recognized. Other deckhands on the crew are Danny Zureikat, who is new to the yachting world, and Bobby Giancola, former maritime firefighting instructor who got into yachting after a bad breakup.
Bravo will air a special preview Below Deck Mediterranean on Wendesday, March 23 at 10 p.m. ET with the full series premiering on Tuesday, May 3 at 9 p.m.
(E! and Bravo are both part of the NBCUniversal family.)