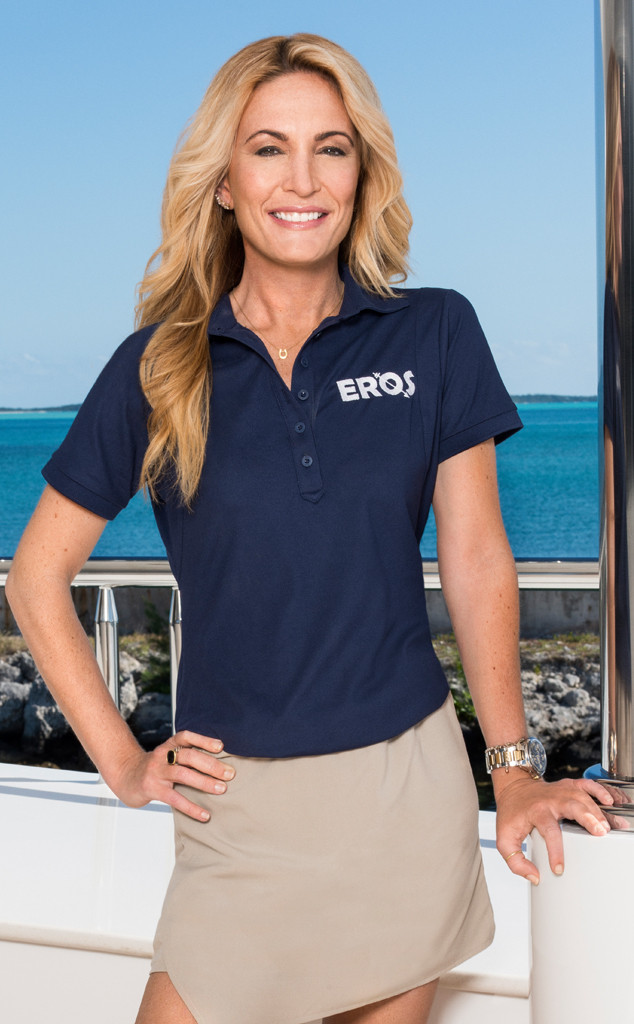 Virginia Sherwood/Bravo
Summer might be (almost) over, but yachting season has just begun! At least, it has for Bravo with season three of Below Deck. This season documents Captain Lee Rosbach and his colorful crew working aboard the Eros —a 161-foot mega yacht with all the bells and whistles you can imagine —in the Bahamas. You just might recognize some of their more famous passengers: in one episode, we'll see Real Housewives of Atlanta cast members Cynthia Bailey and Claudia Jordan take a spin on high seas.
While reality stars may delight in fancy cruises, celebs with the really big bucks spring for their own multi-million dollar vessels. "At a certain point, champagne wishes and caviar dreams are mere child's play," Below Deck's Kate Chastain, the ship's chief stew, tells E! News. "There's only one thing that separates the rich from the uber-wealthy: The Super Yacht."
So whose wins top prize? Kate gives us her Top 5!