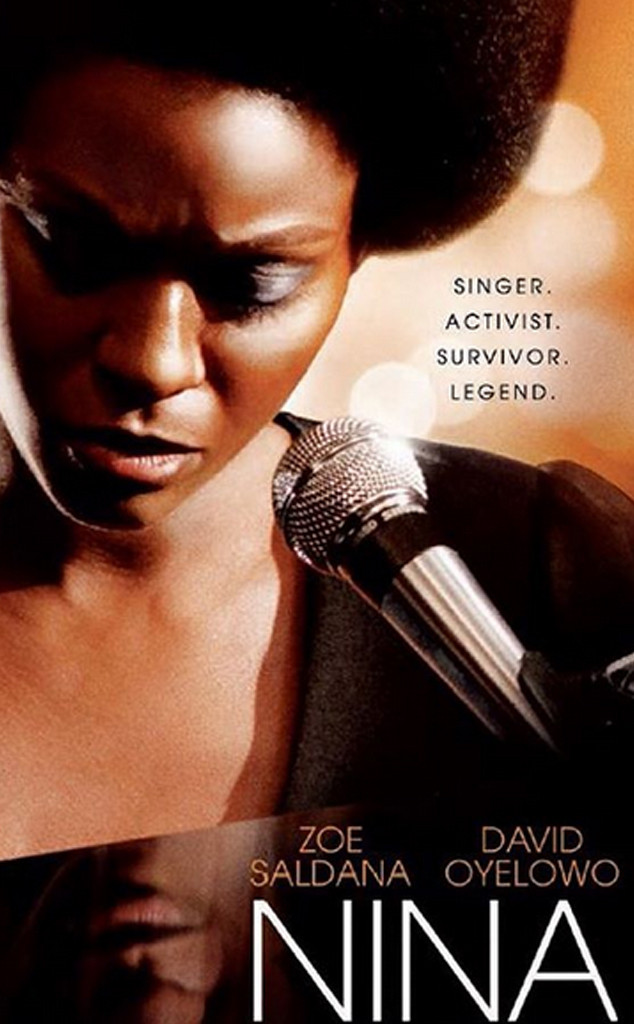 Instagram
Nina Simone's family is "not upset" with Zoe Saldana after all.
A poster and trailer for the biopic Nina were released earlier this week. To portray the late R&B singer, Saldana wore a prosthetic nose and dark makeup. In response to the casting backlash, she quoted Simone on Twitter Tuesday. "I'll tell you what freedom is to me- No Fear... I mean really, no fear," she wrote. A verified tweet from Simone's estate slammed her immediately after, writing, "Cool story but please take Nina's name out your mouth. For the rest of your life."
Lisa Simone Kelly, the singer's only child, was unaware of the tweet. Aaron Overfield, a family friend, manages Simone's website and Facebook; He did not return TIME's request to comment. "It's unfortunate that Zoe Saldana is being attacked so viciously when she is someone who is part of a larger picture," Kelly says. "It's clear she brought her best to this project, but unfortunately she's being attacked when she's not responsible for any of the writing or the lies."
Robert L. Johnson, founder and chairman of RLJ Entertainment, voiced his support for Saldana Thursday; his company acquired Nina for distribution in the fall of 2015. "Zoe Saldana delivers an exceptional and mesmerizing tribute to Nina Simone," he told E! News in a statement. "She gave her heart and soul to the role and displayed her extraordinary talent. The most important thing is that creativity or quality of performance should never be judged on the basis of color, or ethnicity, or physical likeness. Quality entertainment should be measured by the sheer force of creativity and the commitment that an actor or actress brings to the performance. We are proud to distribute the film headlined by Zoe Saldana and David Oyelowo on Apr. 22, 2016."