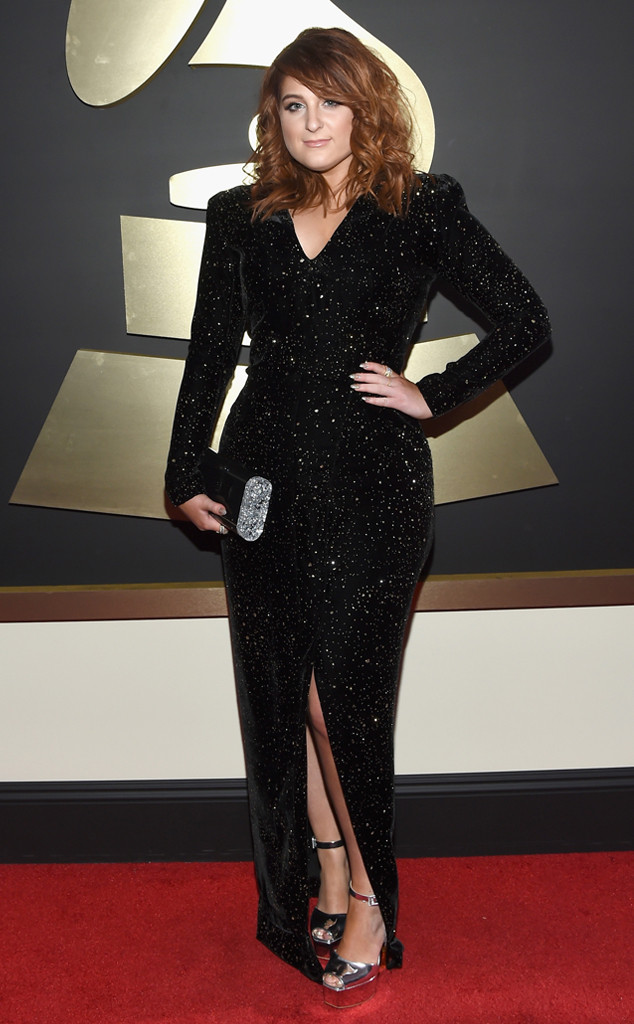 Larry Busacca/Getty Images
With a Grammy under her belt and many other accolades to go along with it, Meghan Trainor should be one of the most confident young women in the world...but it wasn't always that way.
In an emotional interview with CBS Sunday Morning (which will air in full on March 6), the pop star opens up about her heart-wrenching struggle with body image at a young age—a fight she only recently overcame.
"I–every day–wore sweatshirts and sweatpants to cover up my body because I was so insecure," Trainor admitted. "And it would be summer. And I would go on vacation and I'd be in Trinidad and Tobago, 90-degree weather, and I'd be wearing sweatshirts that said 'Nantucket.'"