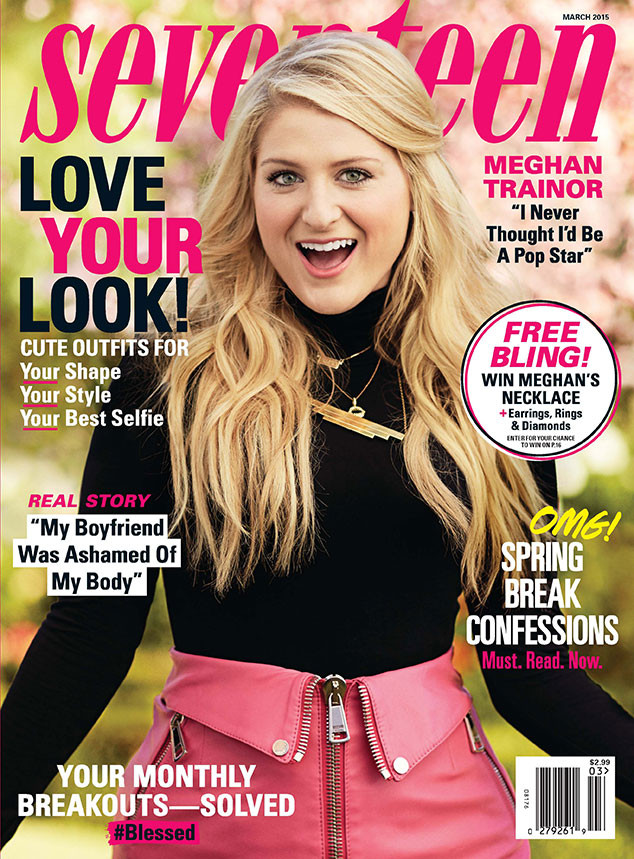 Dewey Nicks
Meghan Trainor's "All About That Bass" has become a body confidence anthem of sorts, but the singer herself wasn't always oozing with self-esteem.
In fact, the 21-year-old singer tells Seventeen's March issue that she "never thought I'd be a pop star" because she didn't "look like Rihanna."
"When I saw photos of myself, I would think, I look awful," she recalls. "There's a double chin!"
But after the music video for "All About That Bass" came out, it was a fan who helped Meghan to see things differently. "...I was signing autographs [and] this girl came up to me bawling and said, 'You make me feel pretty again. Thank you,'" she says. "It really resonated with me that this girl was so gorgeous, and she didn't even know it. It's a mental thing."