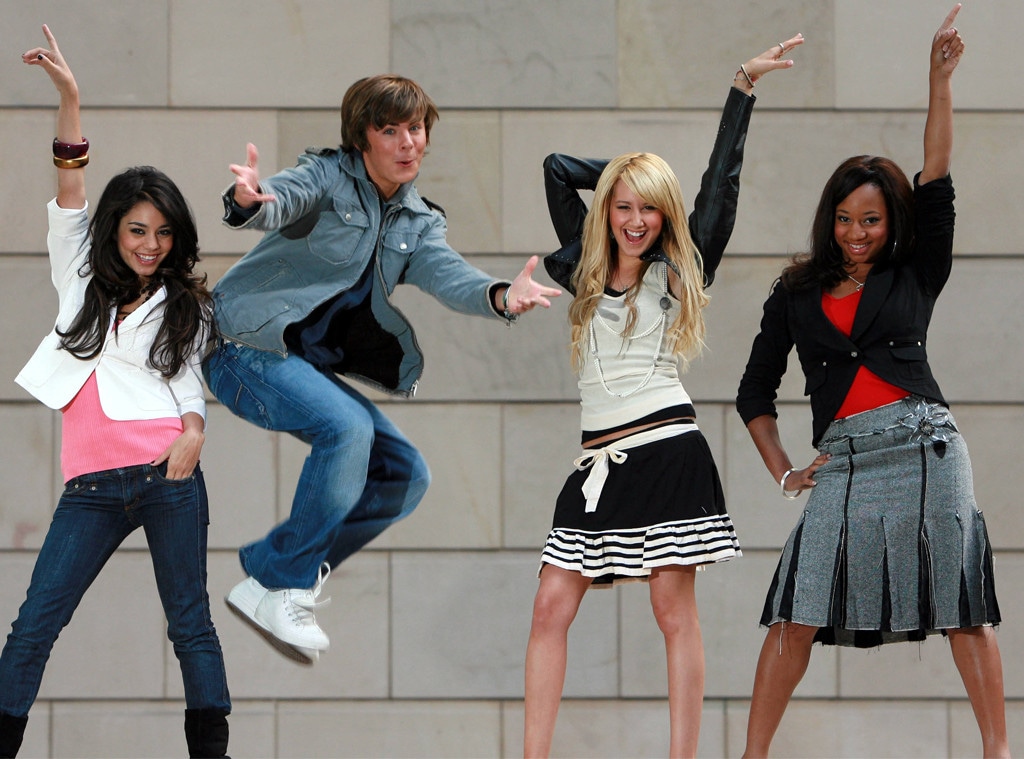 Calling all Wildcats!
Now that High School Musical 4 is an actual, real thing that is happening in life and not just in our impeccably choreographed dreams, it's time to find out everything we can about the newest singing-and-dancing students at East High.
Producers are searching for five new leads, including a soccer player, a bad boy dancer, a jock/theater nerd (hello, Troy 2.0)—who also happens to be Sharpay and Ryan's cousin!—a cheerleader and a fallen queen bee. Here's the scoop on the new characters:
Erin is a badass soccer player who strives for excellence—and the only girl on the boys' team. She starts falling for the bad boy from the wrong side of the tracks, but isn't sure whether to follow her heart.
Derek, the aforementioned bad boy who falls for Erin, is tough on the surface but a soft-hearted family guy at his core. He's an excellent soccer player and incredible dancer who teaches dance classes to little girls at his family's studio.
Disney Channel/Fred Hayes
Campbell is Troy Bolton 2.0—super hot soccer captain and theater star who also happens to be Sharpay and Ryan Evans' cousin. He decides that he wants to date Erin, and isn't too happy when she wants to be with Derek instead.
Nathalie is East High's biggest fan, a loyal, outgoing cheerleader and big-hearted BFF to Erin.
Tamara is East High's former queen bee, a cheer squad member attempting to climb back up the social ladder and reclaim all the attention for herself.
There's still no word on whether Sharpay and Ryan will reprise their roles, but let's hope they at least taught their cousin everything they know about jazz squares. Everyone loves a good jazz square.
HSM 4 was officially announced by Disney Channel on Tuesday, with Teen Beach Movie's Jeffrey Hornaday  attached to direct and choreograph the new movie. Peter Barsocchini will return to the High School Musical world to write the script, along with Dan Berendsen.
"High School Musical is part of Disney Channel's DNA," Disney Channel President Gary Marsh said in a statement. "It embodies all that we stand for. As a way of continuing to embrace that heritage, we're excited to announce 'the start of something new' as we launch a search for a new class of East High Wildcats to star in a fourth installment of the High School Musical franchise."
Disney Channel has yet to announce an airdate for High School Musical 4.