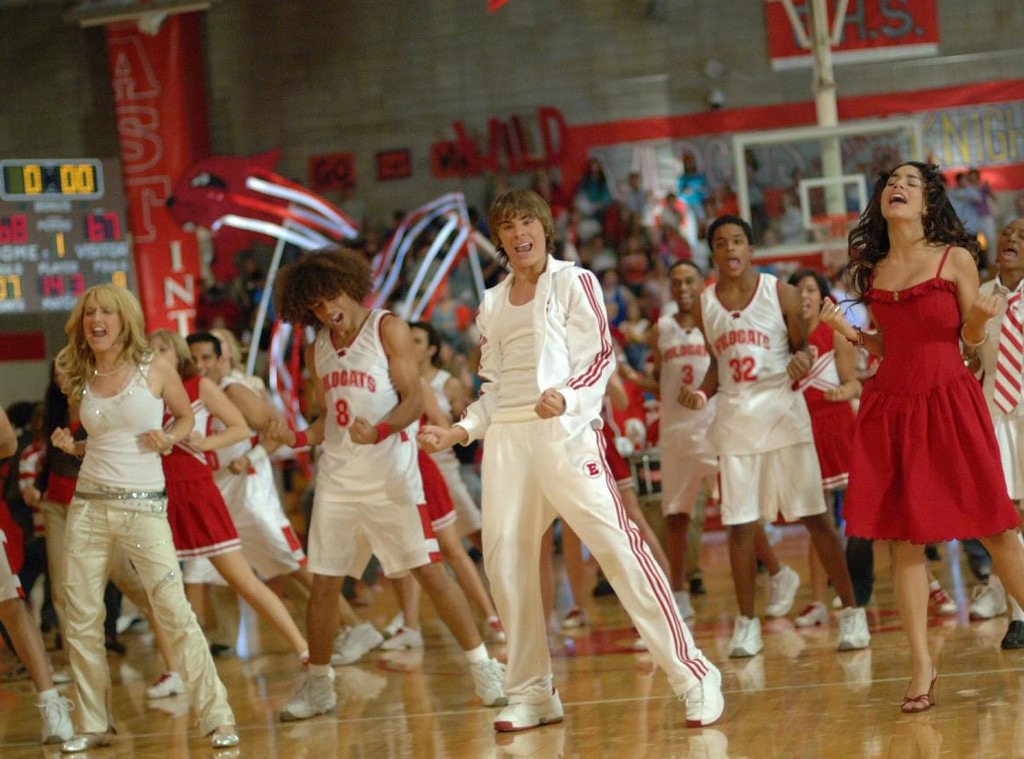 Disney Channel/Fred Hayes
This is not a drill, Wildcats: High School Musical 4 is actually happening. 
Disney Channel just announced that it's officially returning to East High for a new installment of the hit TV movie franchise. We'll not only meet the new Wildcats, but we'll also get to know East High's rivals, the West High knights! 
Basically this is the best news we've gotten since we found out about Zac Efron's arms, and it almost makes up for the fact that Zefron was unable to participate in the recent 10th anniversary celebration of the iconic franchise. 
"High School Musical is part of Disney Channel's DNA," says Disney Channel President Gary Marsh. "It embodies all that we stand for. As a way of continuing to embrace that heritage, we're excited to announce 'the start of something new' as we launch a search for a new class of East High Wildcats to star in a fourth installment of the 'High School Musical' franchise."
We see you, Gary Marsh, making an excellent reference in your statement, and we appreciate you. 
Jeffrey Hornaday, who directed Disney Channel's Teen Beach Movie and Teen Beach 2, is attached to direct and choreograph the new movie, and Peter Barsocchini is returning to the High School Musical world to write the script, along with Dan Berendsen (Hannah Montana: The Movie). 
We're choosing to believe that there is no way this won't be the greatest thing we've ever seen, whether it includes any members of the original cast or not. The original movies, which first premiered in 2006, starred Efron, Vanessa Hudgens, Ashley Tisdale, Corbin Bleu, Lucas Grabeel, and Monique Coleman, and turned a generation of kids into musical lovers who knew they didn't have to stick to the status quo to be cool (and who also had catchy songs like "Stick to the Status Quo" stuck in their head for literally years).
Hopefully, this HSM reboot will do the same for a whole new generation of kids. And also us, because there is no doubt we will be watching this. 
No word yet on when the new movie is scheduled to air, but casting will begin soon.