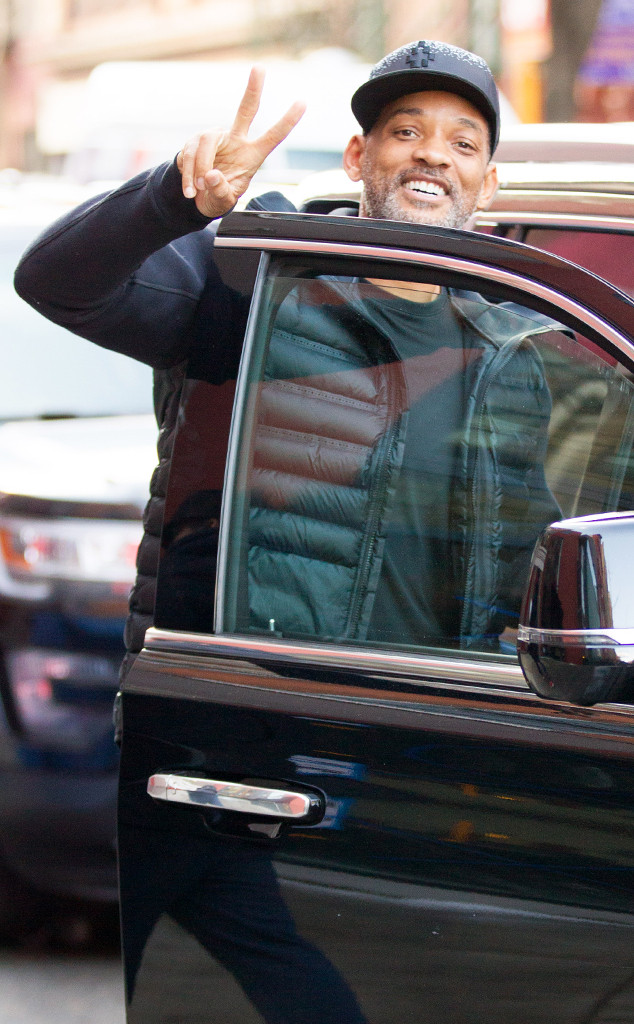 Freddie Baez/startraksphoto.com
Will Smith is chillin' out, maxin' and relaxin' all cool following Chris Rock's Oscars dig.
The actor was spotted leaving the set of his upcoming film Collateral Beauty in New York City today, and obviously, everyone was waiting to hear what the star had to say about the host's remarks during last night's show, but instead, Smith just flashed his famous smile to paparazzi while shooting the peace sign (or chuckin' the deuces to all the drama).
So what does that tell us? Smith doesn't seem to be worried at all about what the comedian said during the awards show.
(Plus, does he really want to get into one little fight that scares his mother into making him move with his aunt and uncle in Bel-Air, again? No.)