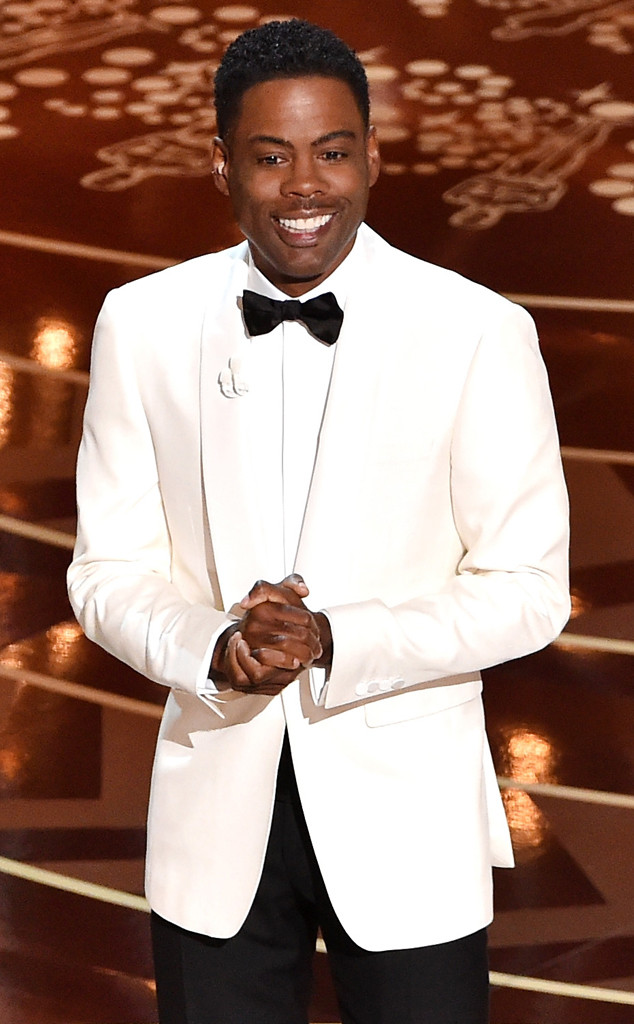 Kevin Winter/Getty Images
For his second time hosting the 2016 Oscars, Chris Rock held nothing back when it came to tackling the #OscarsSoWhite controversy that has been the focus of the 2016 awards season since the nominees were announced in January. From the second he stepped on the stage, the comedian was ready to blast the controversy and uproar over the lack of diversity in the pool of Academy Award nominees. One person he zeroed in on? Jada Pinkett Smith.
"What happened this year? People went nuts. Spike [Lee] got mad. Jada went mad. Will [Smith] went mad. Everyone went mad!" Rock said about all the celebs wanting to protest the Oscars. "Jada said she's not coming. I was like, 'isn't she on TV show?' Jada's gonna boycott the Oscars? Jada boycotting the Oscars is like me boycotting Rihanna's panties. I wasn't invited!"