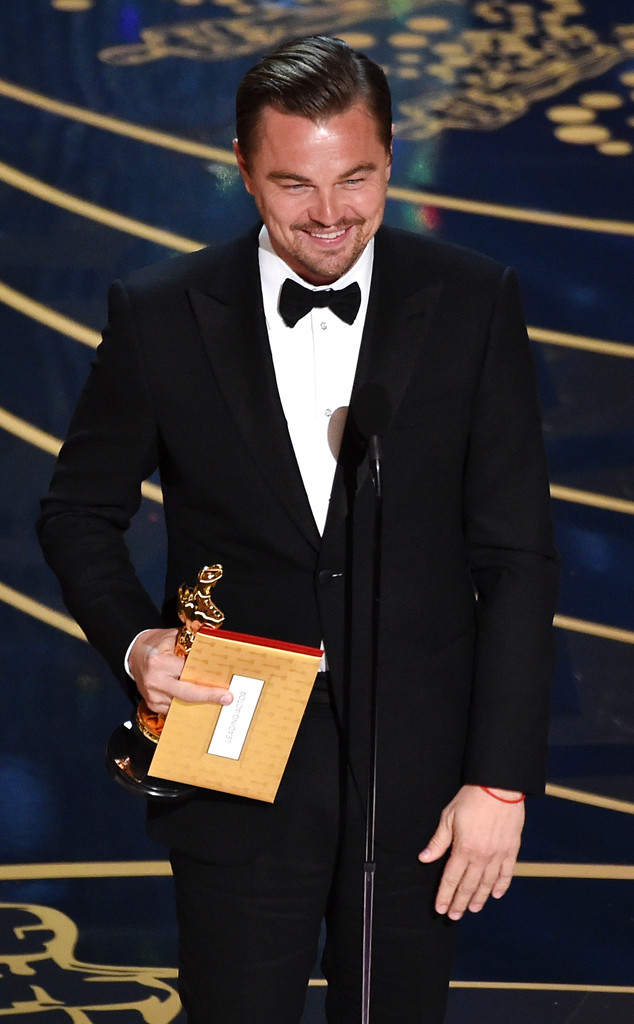 Kevin Winter/Getty Images
It's finally time for Leonardo DiCaprio to shine!
After being nominated for six Oscars over his long, successful career, the actor picked up his first award from the Academy Sunday night for his role as frontiersman Hugh Glass in The Revenant.
"Thank you all so very much. Thank you to the Academy, thank you to all of you in this room," he told the crowd after receiving a standing ovation. "To my parents, none of this would be possible without you. My friends, I love you dearly. You know who you are."
He later shared his views on climate change and expressed to viewers at home the importance of taking notice at the world around us.
"Climate change is real. It is happening right now. It is the most urgent threat facing our entire species and we need to work collectively together and stop procrastinating. We need to support leaders around the world who do not speak for the big polluters, the big corporations, but who speak for all of humanity, for the indigenous people of the world," he pleaded. "For the billions and billions of underprivileged people who will be most affected by this. For our children's children and for those people out there whose voices have been drowned out by the politics of greed."
He concluded, "Let us not take this planet for granted. I do not take tonight for granted."