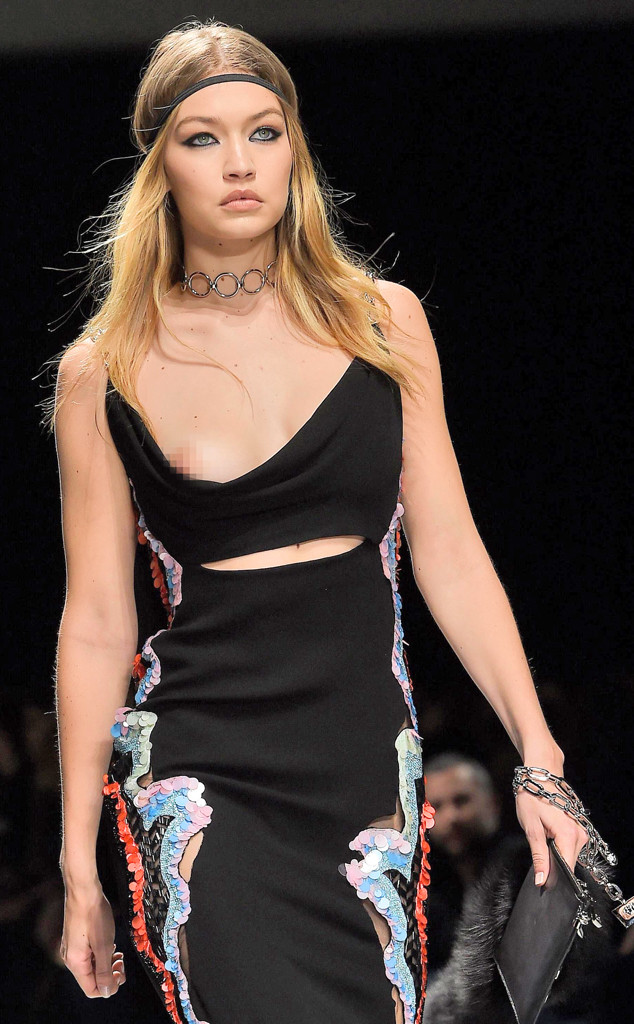 ANSA via AP
Apparently, Gigi Hadid's boob was getting a little jealous of all the celeb's camera time.
Now, let's be real, the supermodel's breasts are no strangers to us. We've seen Gigi's under boob, side boob, upper boob (that's just regular cleavage, guys) and even full boob, but when her breast decided to make a surprise appearance during her runway strut earlier today, we couldn't help but find ourselves a little speechless.
Unfortunately, Hadid is the latest celeb to suffer a major wardrobe malfunction, and to make it worse, it happened when she walked the Versace show during Milan Fashion Week Friday. Wearing a slinky black, one-shoulder dress, Gigi was doing her fierce strut when her right bare breast decided to break free and completely expose itself to the crowd and cameras.