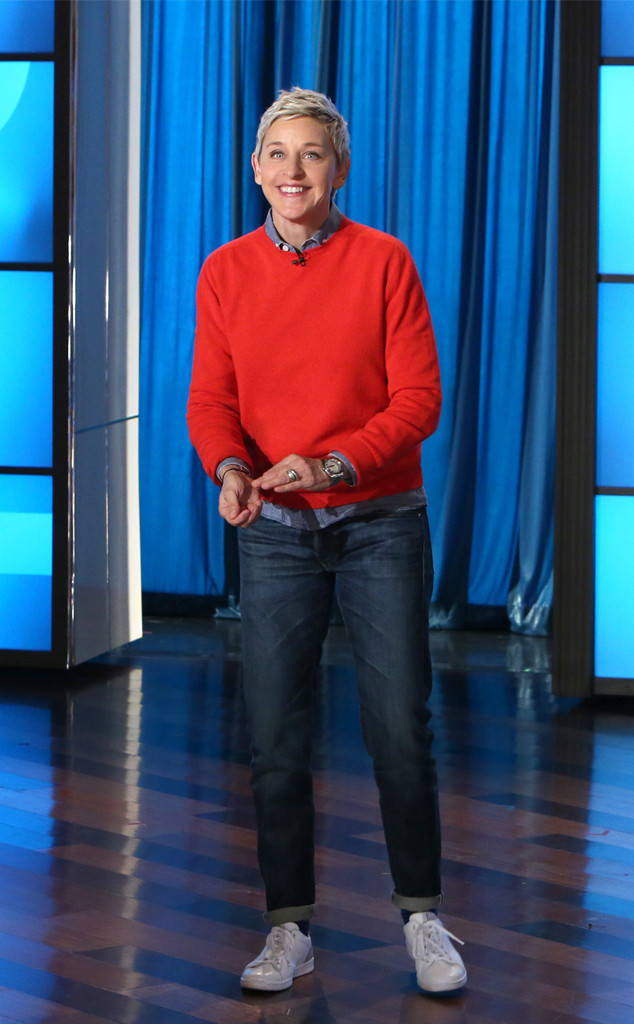 Michael Rozman/Warner Bros.
Ellen DeGeneres might have been the real winner of the 2014 Oscars.
Viewers and critics alike praised the comedienne's second stint as host of the Academy Awards. And, of course, DeGeneres' star-studded selfie with Angelina Jolie, Jared Leto, Lupita Nyong'o, Channing Tatum and more became one of the most retweeted photos in history. Neil Patrick Harris succeeded her in 2015, and this year, Chris Rock is returning to the show after previously hosting the 77th Annual Academy Awards in 2005. In fact, in a recent interview with The Hollywood Reporter, Rock joked that he only accepted the gig "because Ellen said no."
Had DeGeneres returned to host the show for a third time, it might have looked something like her monologue on The Ellen DeGeneres Show Friday. "The Oscars are on Sunday. You excited about that?" she asked her studio audience, who cheered wildly. "Yes. The Oscars are on Sunday because the best way to end Black History Month is to have the whitest Oscars ever."
"It's just the truth. I'm just speaking the truth. It's very exciting. They've already rolled out the red carpet at the theater and Jennifer Lawrence has already tripped on it, already. She falls a lot, so..." the 27-time Emmy Award winner joked. "Eight movies are nominated for Best Picture. And I know you're all busy—maybe you didn't have time to see all the movies. So, I thought I would help you out and tell you a little about them, so you get invested when you watch."